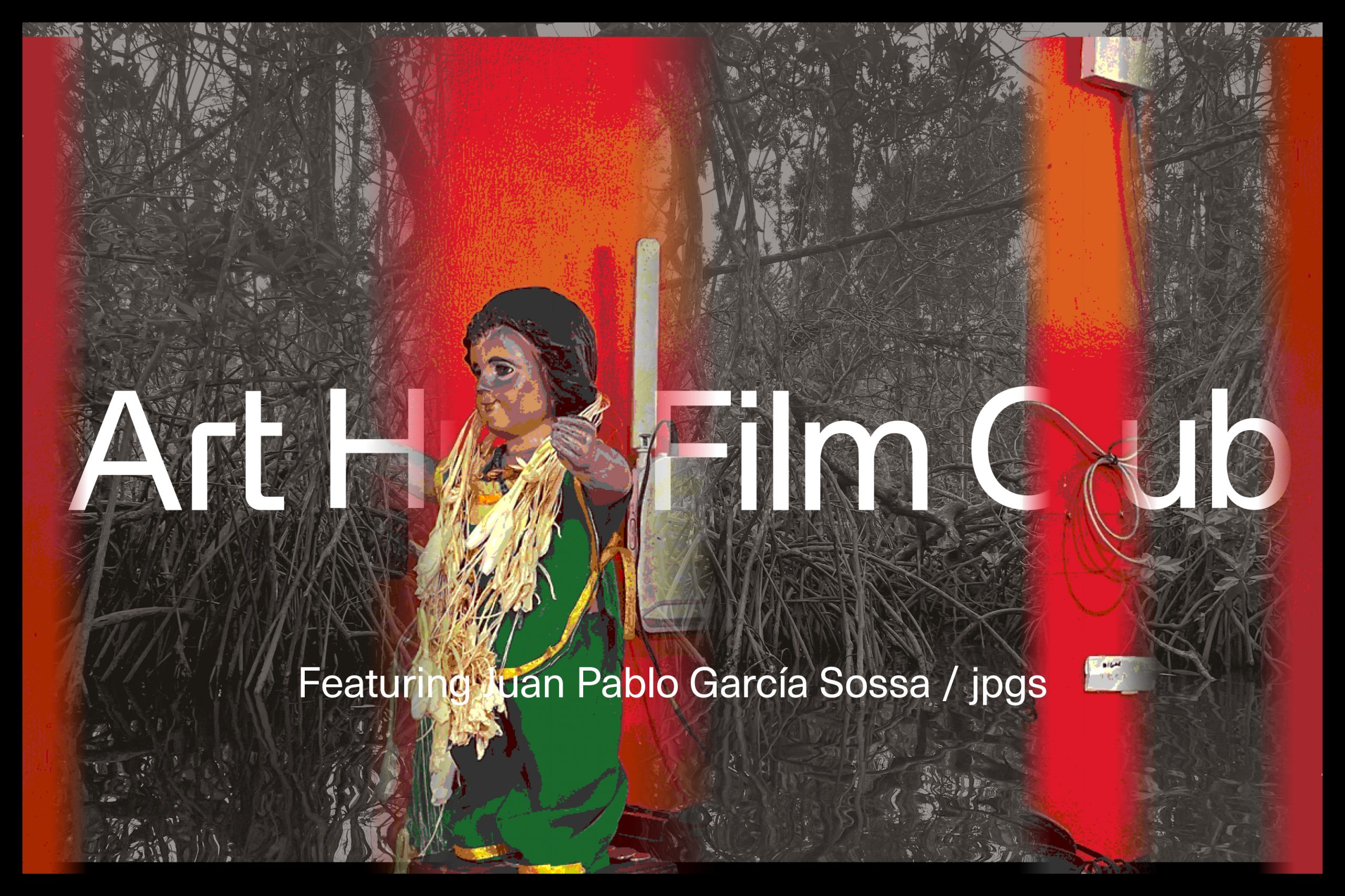 AROUND SPELLING WORLDS & MAGICAL HACKERISM : Featuring Juan Pablo García Sossa / jpgs
Art Hub Film Club præsenteret af Juan Pablo García Sossa & Laura Kloeckner viser et udvalg af film, der alle arbejder med fremkomsten af delvist fiktive virkeligheder som en konsekvens af re-approprieringen af teknologi i troperne. Screening programmet udfolder sig som en del af Futura Trōpica Netroos praksis. Futura Trōpica Netroos er et tværtropisknetværk af lokale græsrodsnetværk, der forbinder praktikere, fællesskaber og økologier fra Abya Yala (Latinamerika), det afrikanske kontinent, Sydasien og Sydøstasien – steder, der alle møder hinanden på tværs af det tropiske bælte.
~
Program for denne sæsons sidste screening:
AI: AFRICAN INTELLIGENCE præsenteret af JPGS og Laura Kloeckner på engelsk.
Instruktør: Manthia Diawara,2022
110 min
Det er gratis at deltage i screeningen, men det er nødvendigt at booke en plads på forhånd. Det gøres på linket her.
~
OM AI: AFRICAN INTELLIGENCE (på engelsk)
AI: African Intelligence, the latest essay film by Manthia Diawara, explores the contact zones between African rituals of possession among traditional fishing villages of the Atlantic coast of Senegal and the emergence of new technology frontiers known as Artificial Intelligence. Considering the confluence of tradition and modernity, Diawara questions how we could move from disembodied machines towards a more humane and spiritual control of algorithms. Could this be the context of emergence for such improbable algorithms?
African Intelligence is a project by Manthia Diawara for a Science-in-residency at the studio of Diawara in Yene nearby Dakar in Senegal. Over a 3-year period the artist and scientists engaged in diverse discussions aimed at challenging the hierarchy between the arts and empirical sciences predominant in the 20th century and challenge the technological and scientific determinism by enabling artists' to input experimentally creative critical and societal ideas.
OM MANTHIA DIAWARA (på engelsk)
Manthia Diawara was born in Mali, West Africa. He is a distinguished Professor of Comparative Literature and Film at New York University. Diawara is a prolific writer and filmmaker and one of the most important scholars on African Cinema. His essays on art, cinema and politics have appeared in The New York Times Magazine, LA Times, Libération, Mediapart and Artforum. He has published several books on African and African American cinema. Diawara's notable films include: An Opera of the World (2017), Negritude: A Dialogue between Soyinka and Senghor (2016), Édouard Glissant, One World in Relation (2010), Maison Tropicale (2008) and Rouch in Reverse (1995).