Artist in Residence
Twice a year Art Hub welcomes three artists to our Studio Program for artists in residence. Each artist has their own studio at Halmtorvet 27 in Copenhagen, and is also offered production facilities for a period at the Danish Art Workshops. The autumn 2020 Studio Program is curated by Toke Lykkeberg, Artistic Advisor at Art Hub and the following artists are invited to participate:
Masar Sohail (born 1982, based in Copenhagen) graduated from the Royal Danish Academy of Fine Arts in 2009. His art films have been screened at venues such as Kunsthalle Mannheim (DE), ARKEN (DK), Øregaard Museum (DK), the 13th Dubai International Film Festival (AE) and Göteborg Film Festival (SE). In 2018 Sohail's work The Republic of T.M. (2016) was exhibited at Kunstmuseum Bonn (DE) where it won the Dorothea von Stetten Art Award.
Masar Sohail works with video, painting and graphics to address issues of identity and alienation. He often focuses on social, cultural and ideological communities, versus religion and nature. Using film and video as his primary media, he challenges dominant political discourses in an effort to suspend the rigid and alienating positions we create when we categorize each other. His works often have elements of humor and satire, and challenge the relationship between fiction and reality. They also draw on familiar elements of popular culture and subcultures, and mirror the film industry's representation of masculinity, power and desire.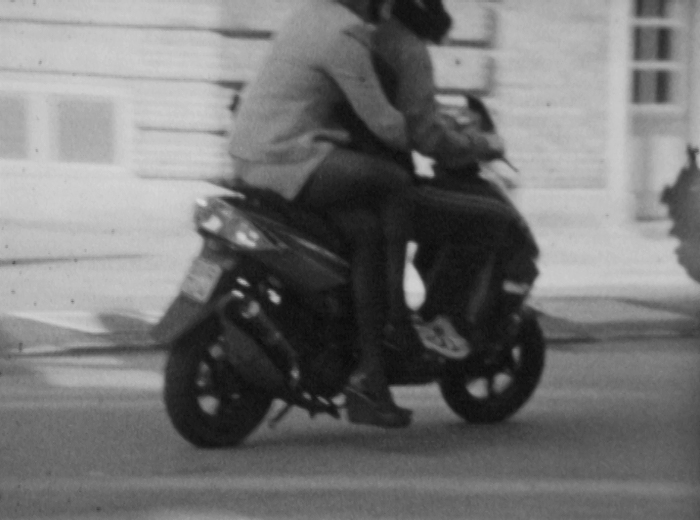 Rasmus Myrup (born 1991, based in Copenhagen) graduated from Funen Art Academy (DK) in 2018. His most recent solo exhibitions include shows at Jack Barrett (NY, US), Tranen (DK) and Galerie Balice Hertling (FR).
Rasmus Myrup's works represent a synthesis of perspectives large and small. Basing his work on the history of evolution and our connection to the natural world, Myrup investigates the big arc of humanity's natural roots in the context of personal human emotions and relations. He works primarily with sculptural installations and drawing, using empathy as a means to transcend time, species and worlds in order to explore human existence. In Myrup's art everything from dinosaurs to Neanderthals or trees can generate new insights into death, sex and power.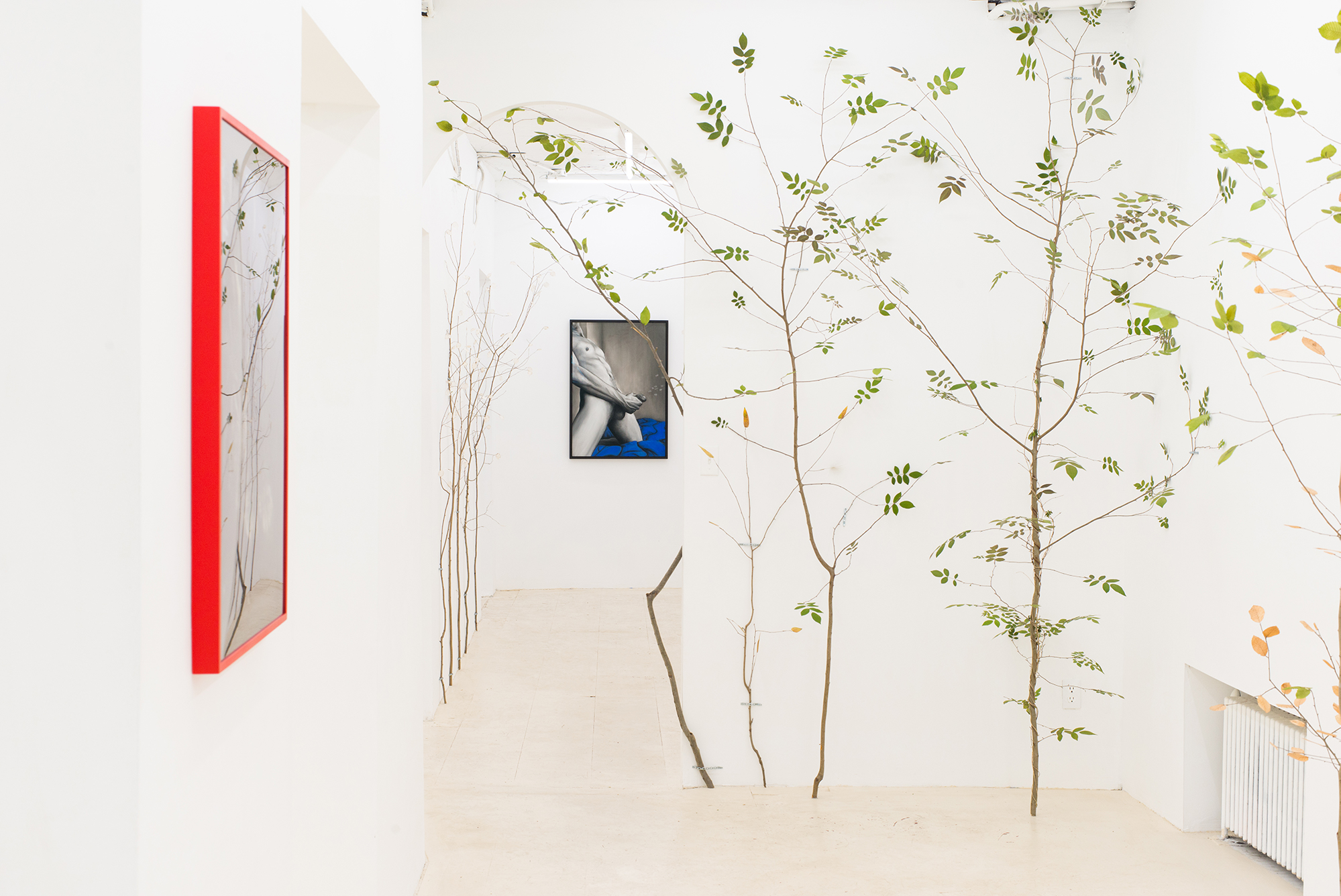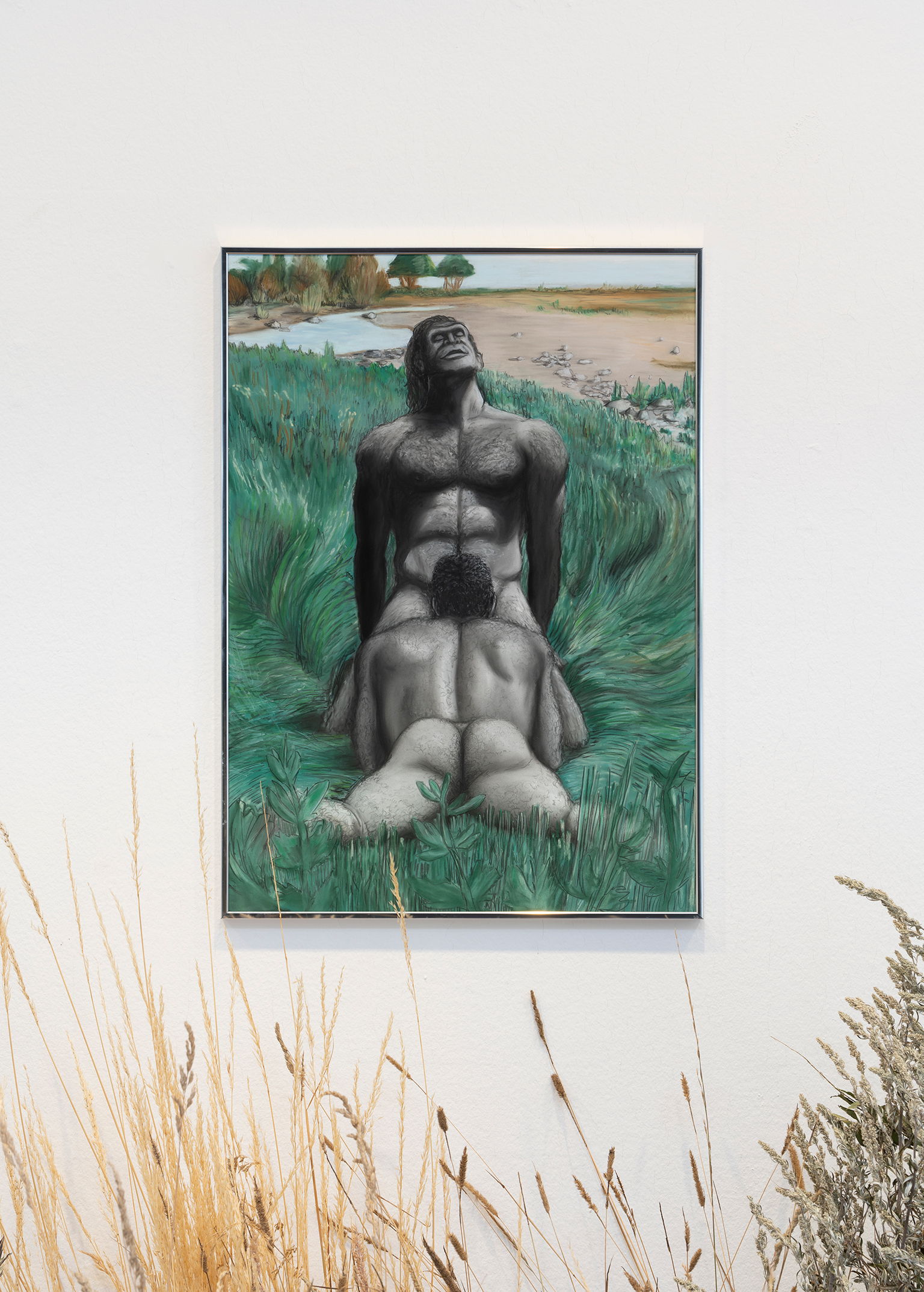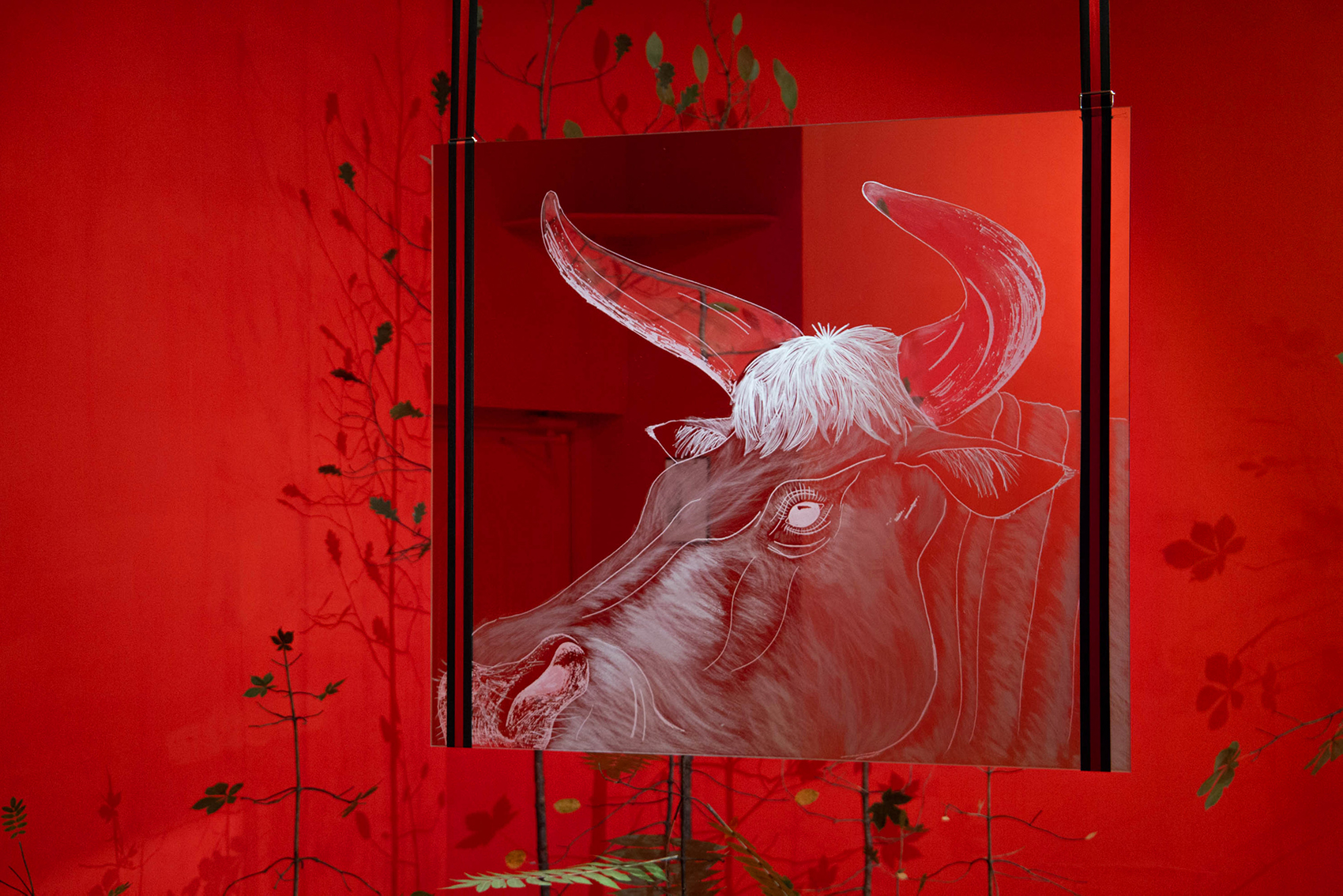 Lito Kattou (born 1990, based in Athens) graduated from Athens School of Fine Arts in 2013 ,and also holds an MA from the Royal College of Art in London. Her solo exhibitions in Europe include shows at Polanski Gallery (CZ), Tile Projects (IT), T293 (IT) and most recently Galeria Duarte Sequeira (PT). In 2018 she received Art Cologne's New Positions Award and in 2019 the Italian DucatoPrize.
Kattou's works are inspired by the human longing for spirituality in an age marked by post-humanism and ecological crisis. With her transaesthetic practice, which embraces digital fabrications, natural artefacts and cosmic elements, Kattou negotiates with our understandings of materiality and subjectivity in works that draw on feminist theory, mythology, speculative fiction and the history of science, making them appear simultaneously archaeological, contemporary and futuristic.