Previous event
February 08, 2022, 12:00–13:30PM, Halmtorvet 27, 1700 Copenhagen V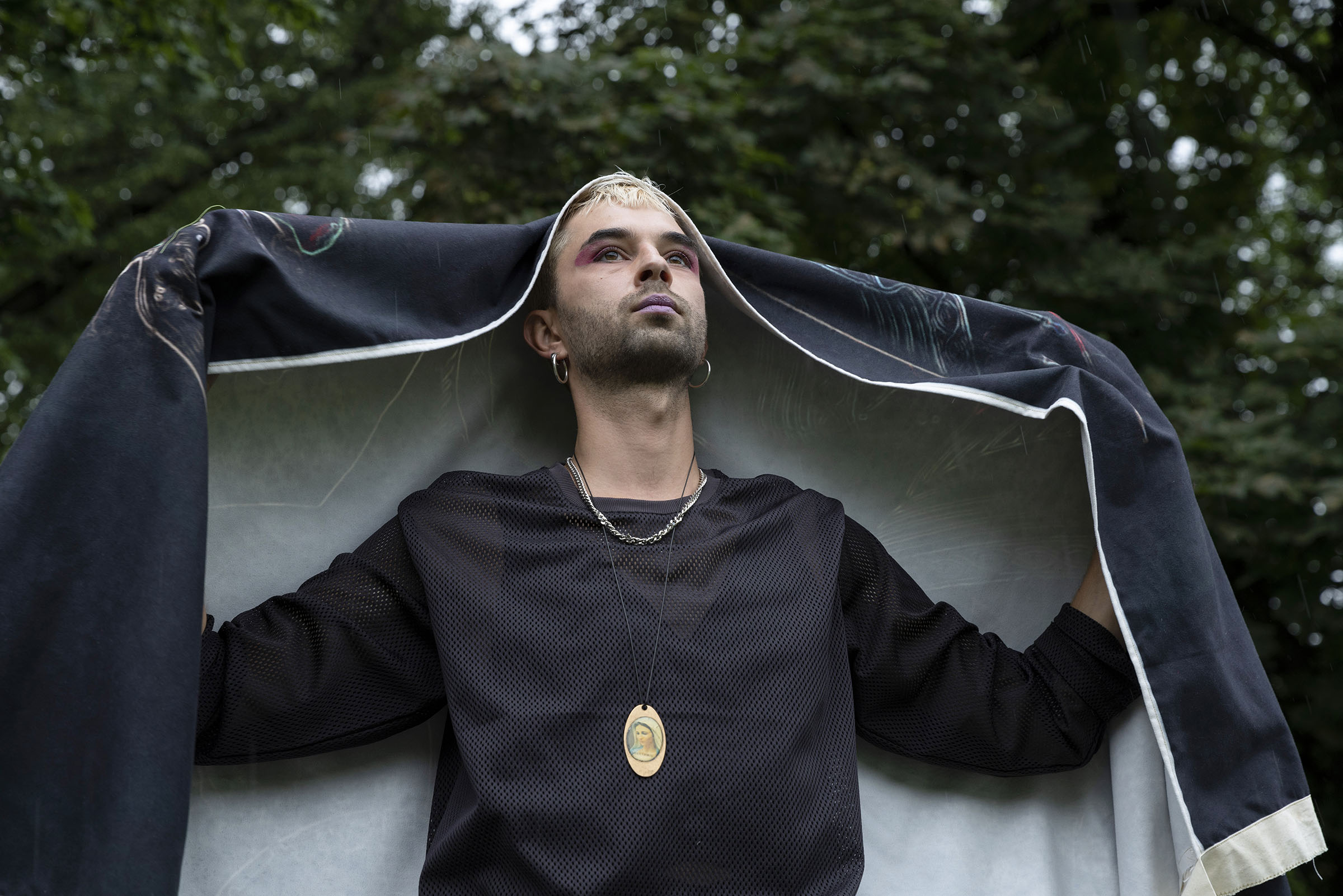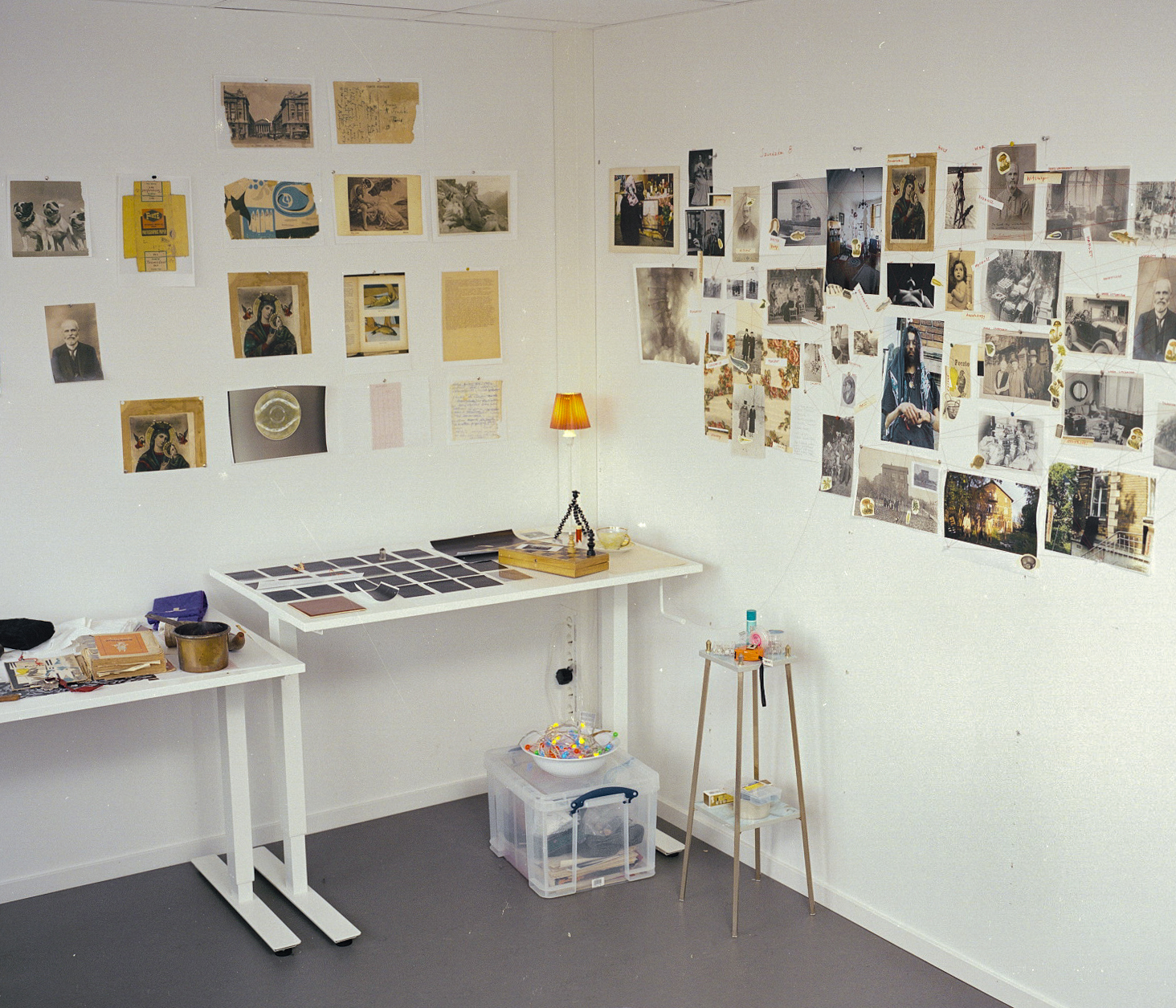 Please note: New date!
On Tuesday 8 Febuary 2022 Art Hub has invited artist Vala. T Foltyn to host a Free Lunch. During the lunch Foltyn will share her thoughts and insights on the notion of witching the archives of a century old villa in Kraków, Poland.
Since its foundation in 1907, the villa has been a site of cultural activity and an important reference for the local community of the city. In recent years it has served as an independent venue for queer arts, living and exhibition and community building run by the members of Lamella the house of queer arts collective.
In Vala's research conducted at the Malmö Art Academy the mapping of political and poetic narratives becomes a 'gesture of the witching' as developed by the artist in her practice of magic and archives queering.
Curators Jari Malta and Tawanda Appiah will join the conversation.
~
Admission to the lunch is free, but requieres registration. If you wish to attend the lunch, please register via email at rsvp@arthubcopenhagen.dk no later than noon on Monday 7 Febuary 2022.
There are a limited number of seats.
The conversation will be in English and a vegetarian meal will be served.
~
ABOUT VALA T. FOLTYN
Vala T. Foltyn, performance and installation artist, queer witch, shape-shifter, researcher, founder and curator of Lamella the house of queer arts in Poland. She graduated from Shahar Dor's Artness – Home and School for Movement (Israel) and Performers House (Silkeborg). She gained her masters in cultural anthropology at Jagiellonian University in Kraków with interest in anthropology of dance and embodiment. For several years she researched Anna Halprin's legacy which was presented at Copenhagen Contemporary| Danshallerne in 2020. Currently she's enrolled at the program Master of Fine Arts in Artistic Research at Malmö Art Academy.
She recently exhibited at Tallinn Art Hall as part of the "What makes another world possible" exhibition curated by Corina Apostol and performed at Parliament of Bodies by Paul Preciado at Bergen Assembly and Museum of Modern Art in Warsaw.
She fled to Denmark in 2019 due to political changes in her home country – Poland.
ABOUT JARI MALTA
Jari Malta (Montevideo) works predominantly as a curator, often engaging in slow collective processes. With a background in literary studies and critical theory, he graduated from the Independent Studies Program at MACBA (Barcelona) and CuratorLab at Konstfack (Stockholm). After a 10-months research residency in Athens hosted by documenta14, he moved to Malmö, where he has been involved in underground cinemas and independent art spaces. In 2021 he co-curated the exhibition (in)visible: abstractions and fragments of queerness at Malmö Konstmuseum. Writing is pivotal to his practice.
ABOUT TAWANDA APPIAH
Tawanda Appiah is a Zimbabwean independent curator, researcher and writer based in Malmö, Sweden. He is part of Njelele Art Station and previously worked as a co-curator at Skånes konstförening and Curator of Education at the National Gallery of Zimbabwe. In 2021 he co-curated the GIBCA Extended exhibition. Other recent projects and interventions include No Country Like (Skånes konstförening, 2018); Better Safe and Sorry (Moderna Museet, 2018); On Practices (Malmö Konsthall and Skånes konstförening, 2019); To Where Are We Beautifully Going? (2020); in(visible) (Malmö Konstmuseum, 2021).