Art Hub Copenhagen x VEGA|ARTS
Date:
In collaboration with VEGA|ARTS Art Hub Copenhagen takes over the music venue VEGA bringing art, talks and performances.
VEGA|ARTS is a visionary space for contemporary art and part of VEGA's explorations of new live formats and how VEGA can become a venue for multiple artistic genres. It is an attempt at keeping up with artists in Denmark and throughout the world that are currently testing the categories. Right now, albums and live experiences are exposed to radical upheavals, testing the terms and limits of art, music, concert, audience and venue.
In other words, the VEGA|ARTS mission is to develop and host new artistic methods, experiences and notions of the live experience and its embodied, collective dimensions in our culture. VEGA|ARTS is now embarking on a new project phase, the goal of which is to change VEGA forever.
COLLABORATIONS BREAK HABITS
A key element in the transformation of VEGA is the acknowledgement that an institution itself does not possess all the answers or methods. That is why VEGA|ARTS will also host a multitude of collaborations, takeovers and curatorial interventions by institutions, magazines, tech actors, collectives, artists and curators, whose work is interdisciplinary, process-oriented, intersectional and virtual. Hopefully this will lead to some incredibly exciting live experiences.
THE ART HUB COPENHAGEN TAKE-OVER
The first institutional/artistic collaboration with VEGA|ARTS is with Art Hub Copenhagen. From 14 October to 6 November we takeover VEGA LAB and Lille Vega, with the works of 19 different artists, inluding exhibitions of works (three artists), a Free Lunch and an explosive programme of performances on the weekend of 5-6 November, featuring performances by 16 artists, followed by concerts.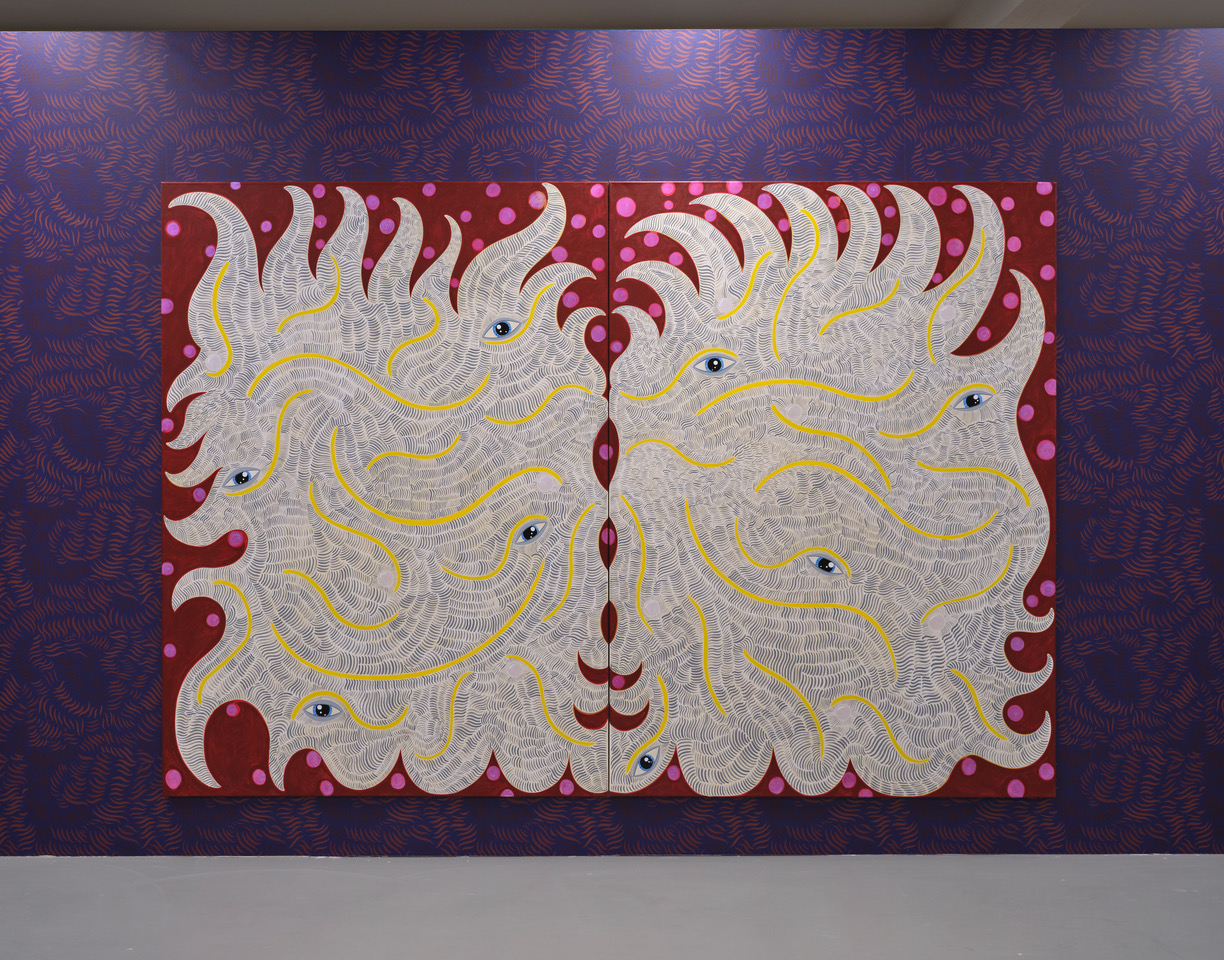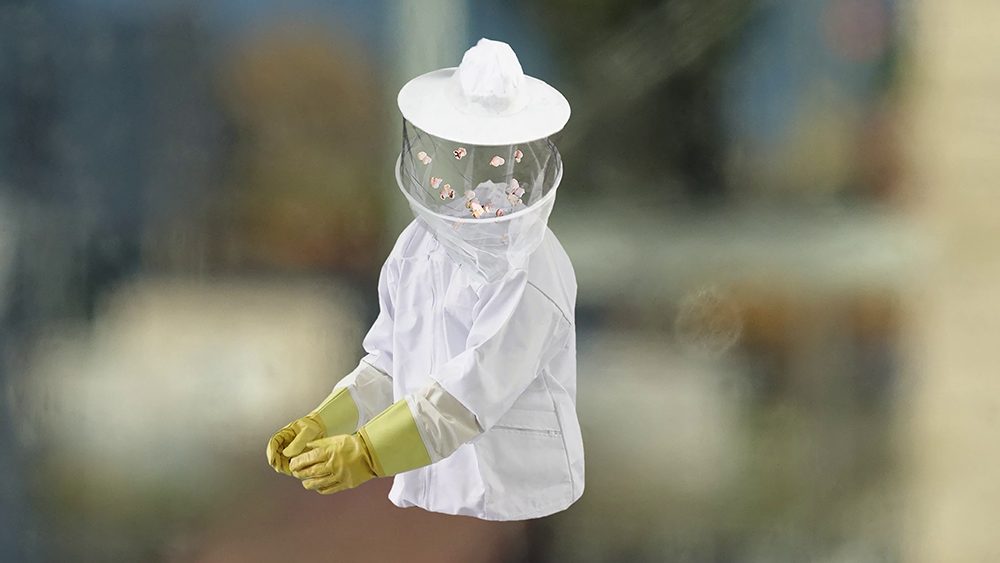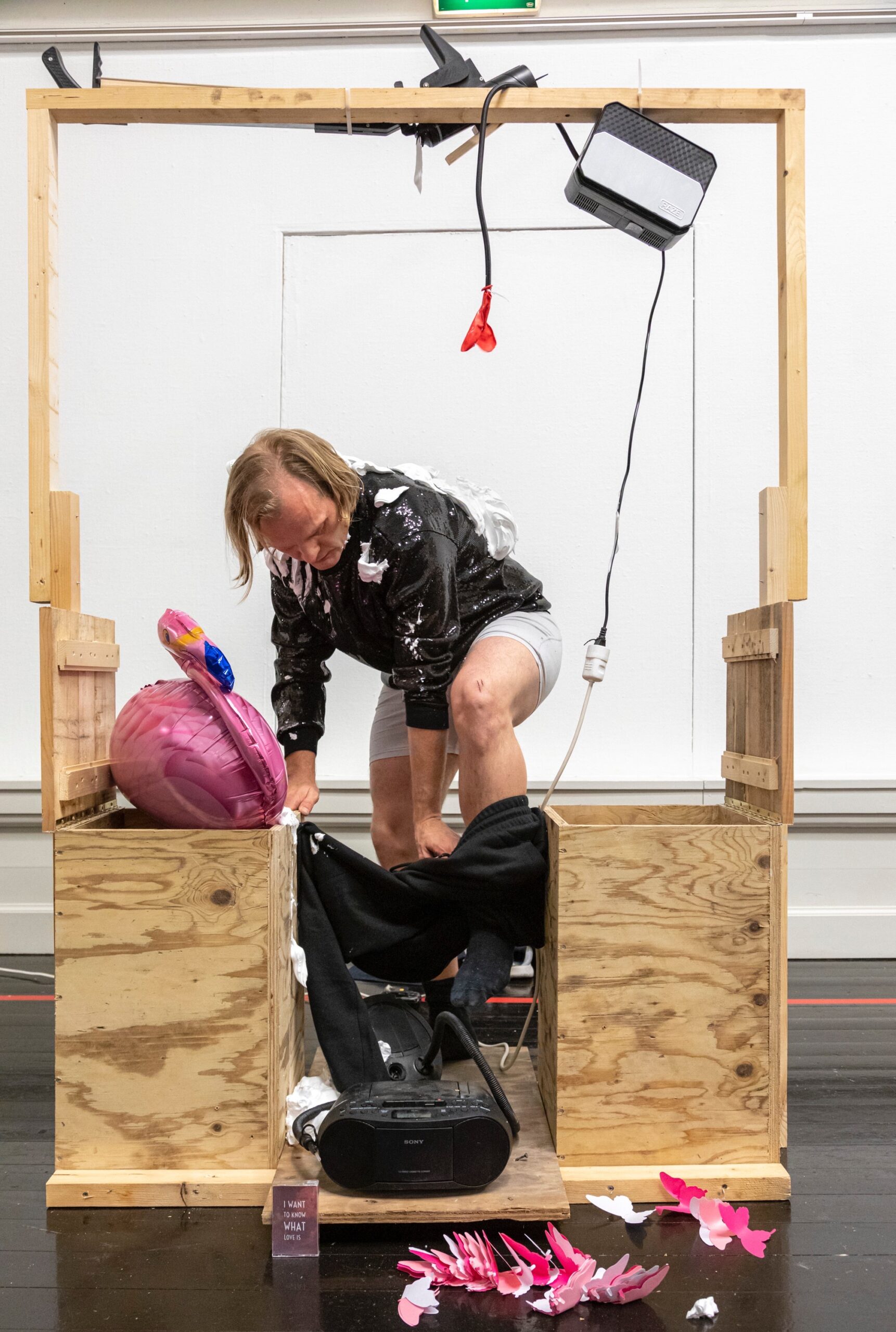 INSTALLATIONS AND PERFORMANCES
The installations by Nat Bloch Gregersen and Sóley Ragnarsdóttir explore the spatial codes, our encounter, our senses and our expectations – in the form of a chorographic display of lights, with chemical elements and a dancing, multiheaded welcome. Meanwhile, Mark Tholander exhibits a three-channel video work, in which musicians and animators playfully intermingle with the audio-visual shapes and expression of the piece. The works will be on show from 14 October.
The performance programme on 5 and 6 November will bring together a large, diverse team of Danish visual and performance artists. Within a strict concept, they will create a welter of sculptural situations. The 16 artworks will take over the floor of Lille Vega and explore the potential of the live format through a medley of media, bodies and materials. Each evening, the dialogue between the artistic genres will culminate in a concert. Excelsior will present her current album Fit For Fiction, on mythology and female stereotypes and a sculptural collaboration with the visual artist Heidi Nicolaisen. On 6 November this collaboration will assume performative dimension.
PROGRAMME
14 October 3.00-6.00 pm Opening in Lille Vega with installations by Mark Tholander, Nat Bloch Gregersen and Sóley Ragnarsdóttir (Free entrance)
25 October 12.00-1.30 pm Free Lunch Series: Mark Tholander, Ideal Bar (more information to come).
5 + 6 November 1.00-5.00 pm Alle Mulige Ting– 16 sculptural situations over two days, curated by Heine Kjærgaard Klausen + concerts 8.00-10.00 pm: Agnes Hartwich (5 Nov) + Excelsior (6 Nov).
Tickets: Alle Mulige Ting (day ticket): DKK 100 / All-inclusive ticket Saturday DKK 175 / All-inclusive ticket Sunday DKK 150
~
Tickets 5 and 6 November:
Alle mulige ting 5 November (performance ticket): 120,-
Ticket including concert 5 November: 195,-
Alle mulige ting 6 November (perfomance ticket): 120,-
Ticket including concert 6 November: 170,-
ALLE MULIGE TING SATURDAY 5 NOVEMBER
13:00 – 13:30 J & K
13:30 – 14:00 Peter Land
14:00 – 14:30 Kristoffer Akselbo
14:30 – 15:00 Davide Hjort
15:00 – 15:30 Lise Skou
15:30 – 16:00 Jonas Kjeldgaard Sørensen
16:00 – 16:30 Skjold Rambow
16:30 – 17:00 Nanna Lysholt Hansen
+
20:00 – 22:00 Agnes Hartwich (Concert)
ALLE MULIGE TING SUNDAY  6 NOVEMBER
13:00 – 13:30 Karoline Seidelin Banke
13:30 – 14:00 Henrik Plenge Jakobsen
14:00 – 14:30 Nicolai Risbjerg
14:30 – 15:00 Miriam Kongstad
15:00 – 15:30 Jytte Høy
15:30 – 16:00 Aslak Warming
16:00 – 16:30 Heine Kjærgaard Klausen
16:30 – 17:00 Sara Sjölin
+
20:00 – 22:00 Excelsior (Concert)
More information please contact: Marie Braad Larsen, curator, Art Hub Copenhagen: mb@arthubcopenhagen.dk or Matthias Borello, curator, VEGA|ARTS: mhb@vega.dk
~
Art Hub Copenhagen x VEGA|ARTS is supported by the Danish Arts Foundation.