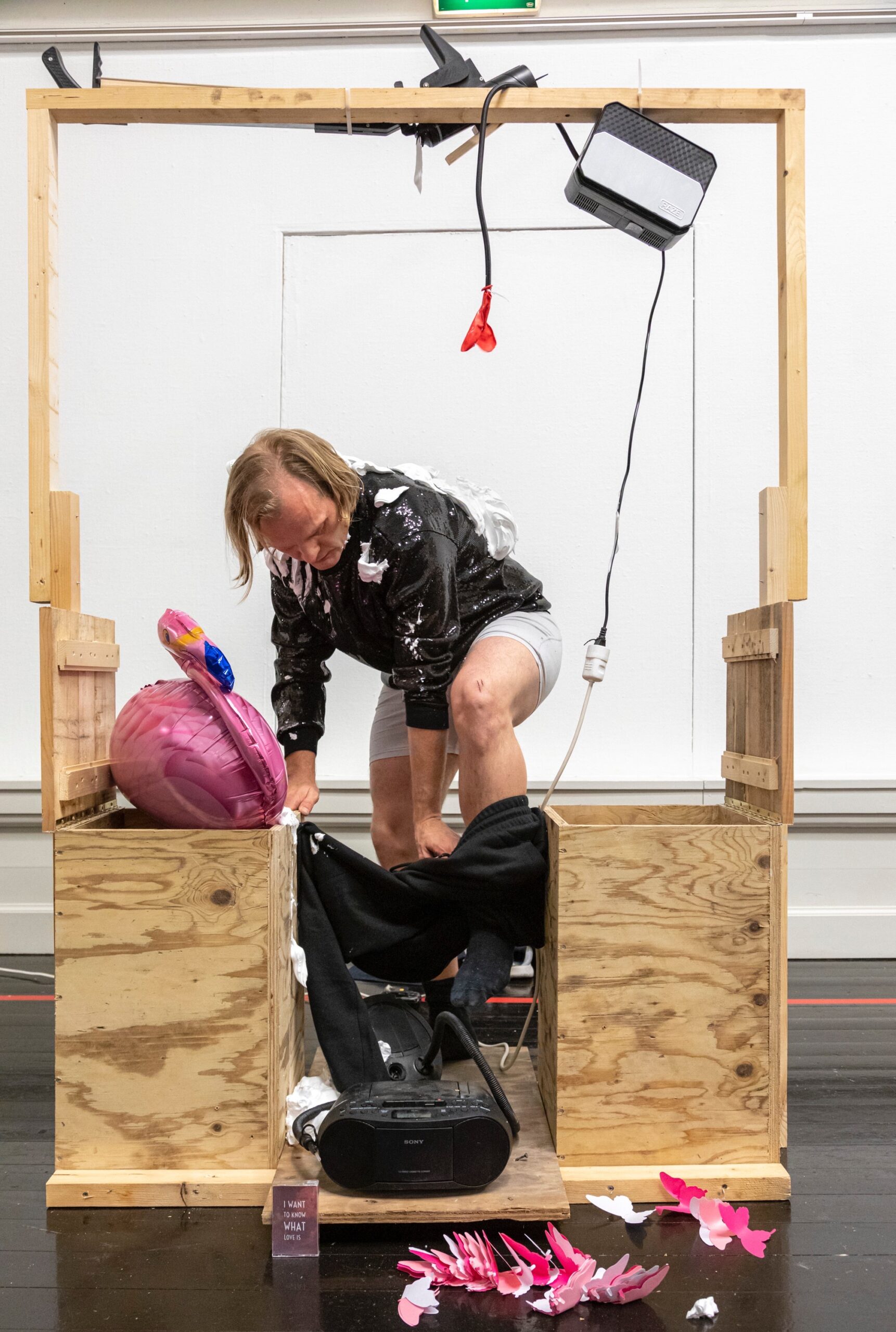 Saturday 5 November and Sunday 6 November Art Hub Copenhagen and VEGA|ARTS invite you to experience 16 sculptural situations curated by Heine Kjærgaard Klausen.
With the title Alle mulige ting Heine Kjærgaard Klausen has curated two days of performances with a large, diverse team of Danish visual and performance artists. The total of 16 artworks will take over the floor of Lille Vega and explore the potential of the live format through a medley of media, bodies and materials.
Each evening, the dialogue between the artistic genres will culminate in a concert.
PROGRAMME 5 NOVEMBER
13 00 - 13 30 J & K
13 30 - 14 00 Peter Land
14 00 - 14 30 Kristoffer Akselbo
14 30 - 15 00 Davide Hjort
15 00 - 15 30 Lise Skou
15 30 - 16 00 Jonas Kjeldgaard Sørensen
16 00 - 16 30 Skjold Rambow
16 30 - 17 00 Nanna Lysholt Hansen
Concert:
20.00 - 22.00 Agnes Hartwich
~
Ticket for all eight sculptural situations on saturday 5 November (120 DKK.) on sale here.
Ticket for all eight sculptural situations including koncert with Agnes Hartwich (195 DKK.)on sale here.
~
ABOUT VEGA|ARTS + ART HUB COPENHAGEN
VEGA|ARTS is a visionary space for contemporary art and part of VEGA's explorations of new live formats and how VEGA can become a venue for multiple artistic genres. It is an attempt at keeping up with artists in Denmark and throughout the world that are currently testing the categories.
From 14 October to 6 November Art Hub Copenhagen takes over VEGA LAB and Lille Vega, with the works of 19 different artists, including exhibitions of works (three artists), a Free Lunch and an explosive programme of performances on the weekend of 5-6 November, featuring performances by 16 artists, followed by concerts.
More on the programme here.
Art Hub Copenhagen x VEGA|ARTS is supported by the Danish Arts Foundation.