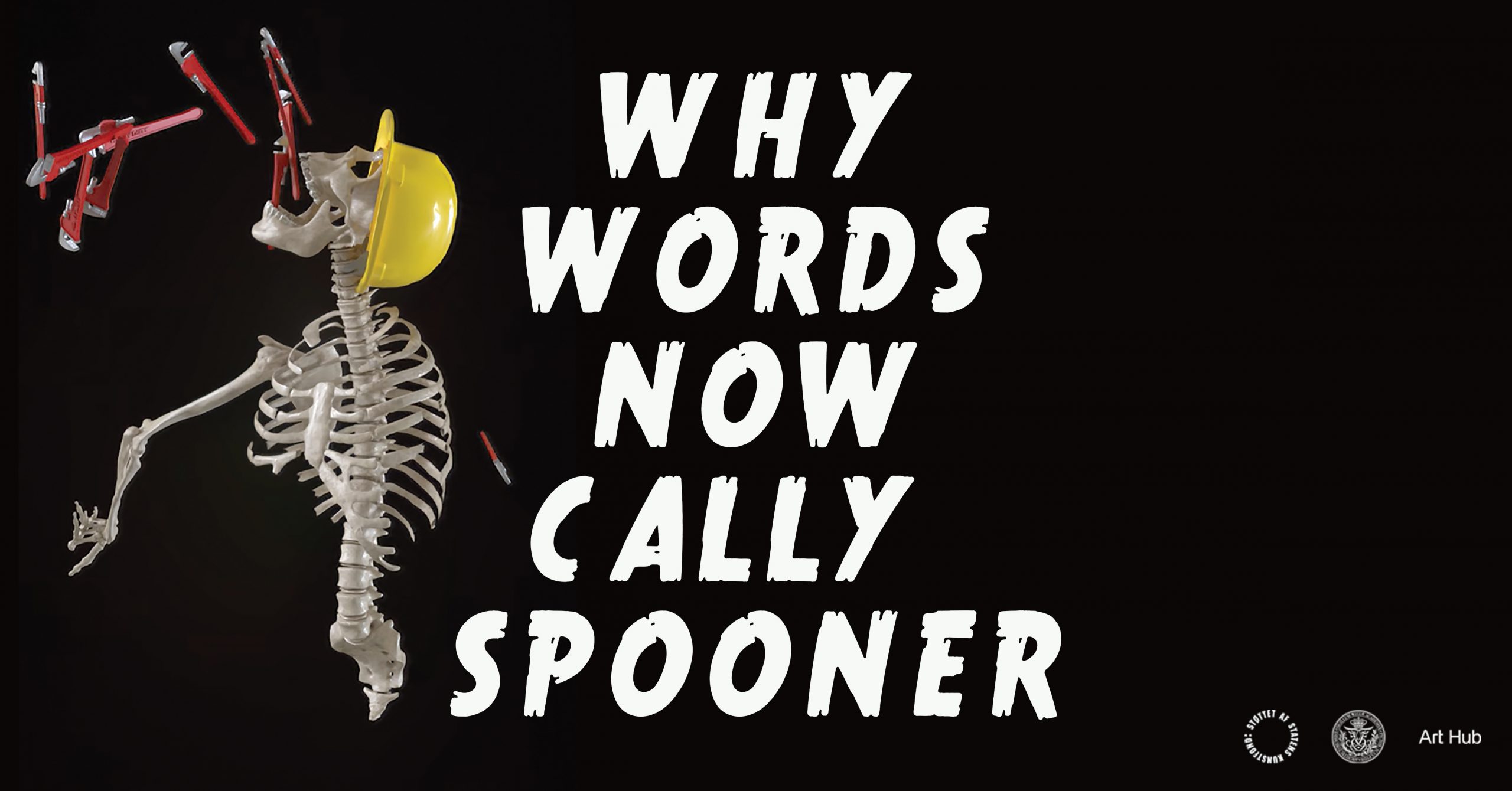 Why Words Now presents Cally Spooner.
Cally Spooner will read alone, or possibly with a clock and a pre-recorded piano, from her opera, Deadtime.
~
For this edition of Why Words Now we welcome writer and artist Cally Spooner. Cally Spooner is an artist and a PhD student at The Royal Danish Academy of Fine Arts, where she is currently building Deadtime: an exhibition and an opera.
In Deadtime living and mediated bodies, not always human, appear and reoccur, both vital and corpse-like. Together they stage the effects of 'performance' on our psychological, digital and anatomical condition, and ask how such effects may be unexpectedly transformed by adopting an alternative performance grammar, movement and vocabulary.
~
Join us at the School of Sculpture, The Royal Danish Academy of Fine Arts, on Tuesday, June 14th, at 6pm.
The event is free, no registration needed, just show up.
The performance will be in English.
~
ABOUT WHY WORDS NOW
For a discipline named after its engagement with the visual, there is an awful lot of words in the world of visual arts. Through talks and performances by international artists, critics and curators Why Words Now investigates the paradoxical interdependency of image and language. Why Words Now is curated by artist and academy professor Simon Dybbroe Møller, and independent curator and PhD student at Aarhus University Helga Just Christoffersen.
Supported by the Danish Arts Foundation.