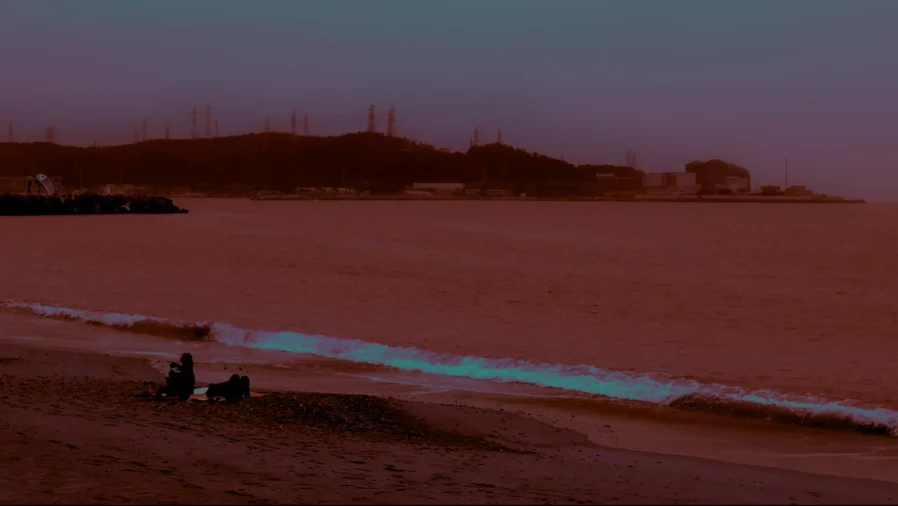 In this Free Lunch, artist Yujin Jung will introduce her artistic practice with a specific focus on the current research project Longing Energies: Invisible Shadows.
Longing Energies: Invisible Shadows integrates interdisciplinary research that delves into the Korean animist social culture of seaweed soup and Haenyeo, "the sea women" freedivers, who pick seaweed and other sea life, dive into the eerie landscape of the sea by gigantic concrete domes of atomic fission reactor.
Over lunch, Jung will share the research trip she conducted this April, visiting a nuclear power plant and meeting Haenyeo, who work and live in the same town. Investigating sounding/ listening as a tool to imagine a future (speculative) seascape, she will share some excerpts of the sonically coded oral histories of Haenyeo and the sea.
And together with sound artist Jenny Gräf, the conversation will be about different outcomes of energy transformation. Sound as the vibrational, continual flux of animated force and atomic fission energy.
~
Admission to the lunch is free but requires registration. If you wish to attend the lunch, please register via Billetto here: Tickets 
There are a limited number of seats.
The conversation will be in English. 
~ 
ABOUT YUJIN JUNG
Yujin Jung works with sound, voice, text, and moving images to explore the cultural and philosophical implications of folklore, oral history, vernacular knowledge production, and myth in order to contemplate our contemporary world.