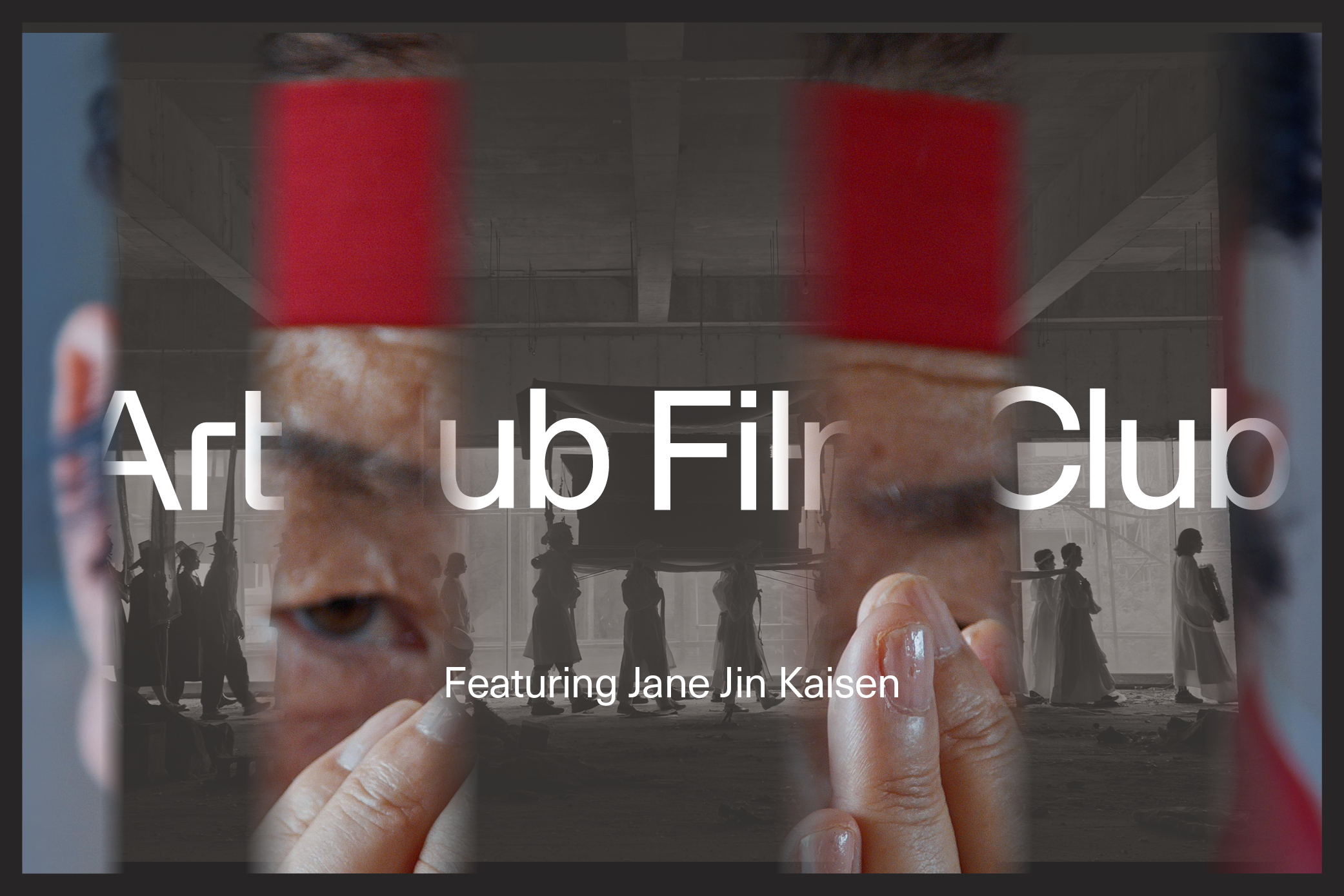 Art Hub Film Club is back this time presented by Jane Jin Kaisen. In the course of three evenings during the autumn she will present a selection of experimental films that engage the complex geopolitics, history, spiritual culture of Asia, and the medium of film as a critical, multisensorial, and self-reflexive artform.
5 October is the first night at the film club in the autumn. Jane Jin Kaisen and Guston Sondin-Kung will present the film Night Passage by Trinh T. Minh-ha.
Participation is free, but we recommend that you secure a seat by taking out a free ticket here.
~
ABOUT NIGHT PASSAGE
Made in homage to Kenji Miyazawa's children's sci-fi classic MILKY WAY RAILROAD, NIGHT PASSAGE is an experimental feature from celebrated filmmaker Trinh T. Minh-ha and artist Jean Paul Bourdier (REASSEMBLAGE, THE FOURTH DIMENSION, A TALE OF LOVE, SHOOT FOR THE CONTENTS, SURNAME VIET GIVEN NAME NAM). This provocative digital tale tells the story of three young friends traveling for a brief moment together on the train between life and death. Their journey into and out of the land of 'awakened dreams' occurs on a long ride on a night train. Ingeniously framed through the train window, filmmaker Trinh T. Minh-ha and artist Jean Paul Bourdier create whimsical and sensual dreamscapes, which is matched by an equally beautiful and other-worldly music score. Once again, Minh-ha shifts the way she engages with the form and the spirit of the cinema—to challenge and provoke her audience.
ABOUT TRINH T. MINH-HA
Trinh T. Minh-ha is a filmmaker, writer, composer and Professor of Rhetoric and of Gender & Women's Studies at the University of California, Berkeley. Her work includes eight feature-length films, including Forgetting Vietnam 2015, Night Passage 2004, The Fourth Dimension 2001, A Tale of Love 1996, Shoot for the Contents, 1991, Surname Viet Given Name Nam, 1989, Naked Spaces, 1985, and Reassemblage, 1982), honored in numerous retrospectives around the world); several large-scale multimedia installations, including L'Autre marche(Musée du Quai Branly, Paris 2006-2009), Old Land New Waters (3rd Guangzhou Triennale, China 2008, Okinawa Museum of Fine Arts and Prefecture Museum 2007) The Desert is Watching (Kyoto Biennial, 2003); and numerous books, such as Lovecidal. Walking with The Disappeared (2016), DPassage. The Digital Way (2013), Elsewhere, Within Here (2011), CinemaInterval (1999), and Woman, Native, Other: Writing Postcoloniality and Feminism (1989), Her many awards include the 2014 Wild Dreamer Lifetime Achievement Award at the Subversive Festival, Zagreb; the 2012 Lifetime Achievement Award from Women's Caucus for Art; the 2012 Critics Choice Book Award of the American Educational Studies Association; the 2006 Trailblazers Award, MIPDOC, the International Documentary Film in Cannes, France; and the 1991 AFI National Independent Filmmaker Maya Deren Award.
ABOUT GUSTON SONDIN-KUNG
Guston Sondin-Kung is an artist, filmmaker and theorist. His work focuses on memory and the body investigated through situated knowledge, decoloniality and feminist new materialism. His artistic projects typically involve long term collaborative research that necessitates working across a multitude of disciplinary and discursive sites. He received a BFA from the California Institute of the Arts and a PhD from the University of Copenhagen. His work has been exhibited, screened and printed internationally at Haus der Kulturen der Welt, MOCA Geffen Contemporary, Center for Contemporary Art Ujazdowski Castle, Selasar Sunaryo Art Space, Fukuoka Asian Art Museum, Jeju National Museum, MASS Alexandria, Les Rencontres Internationales, Yamagata International Documentary Film Festival, The 38th International Festival of New Latin American Cinema, Taiwan International Documentary Film Festival, XIX ÍCARO, Festival Internacional de Cine, DOXA Film Festival and Videonalle 13.