Previous event
Ulan : special film screening curated by Vanini Belarmino
August 24, 2022, 19:00–20:15PM, Flæsketorvet 38B, 3. sal, 1711 Copenhagen V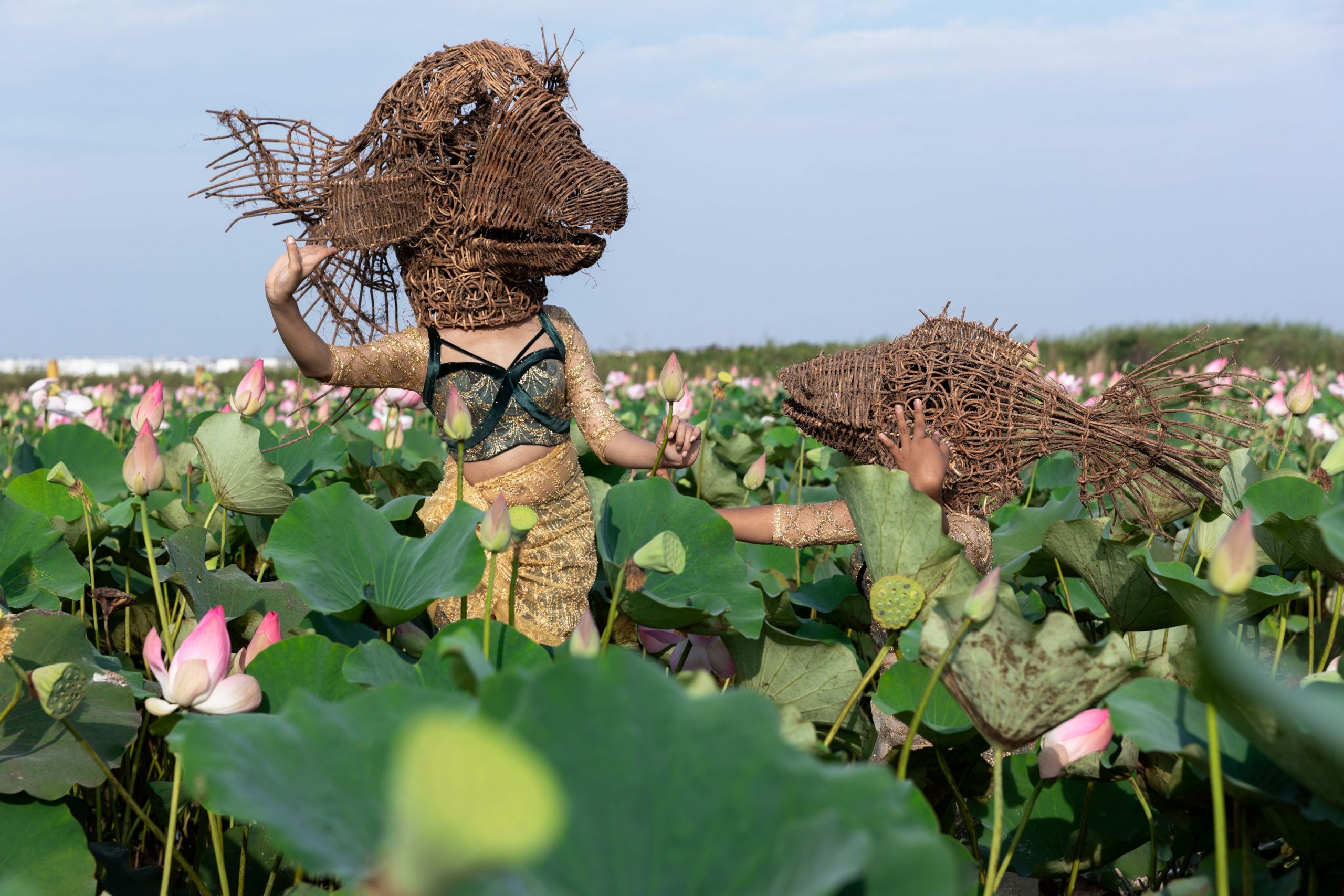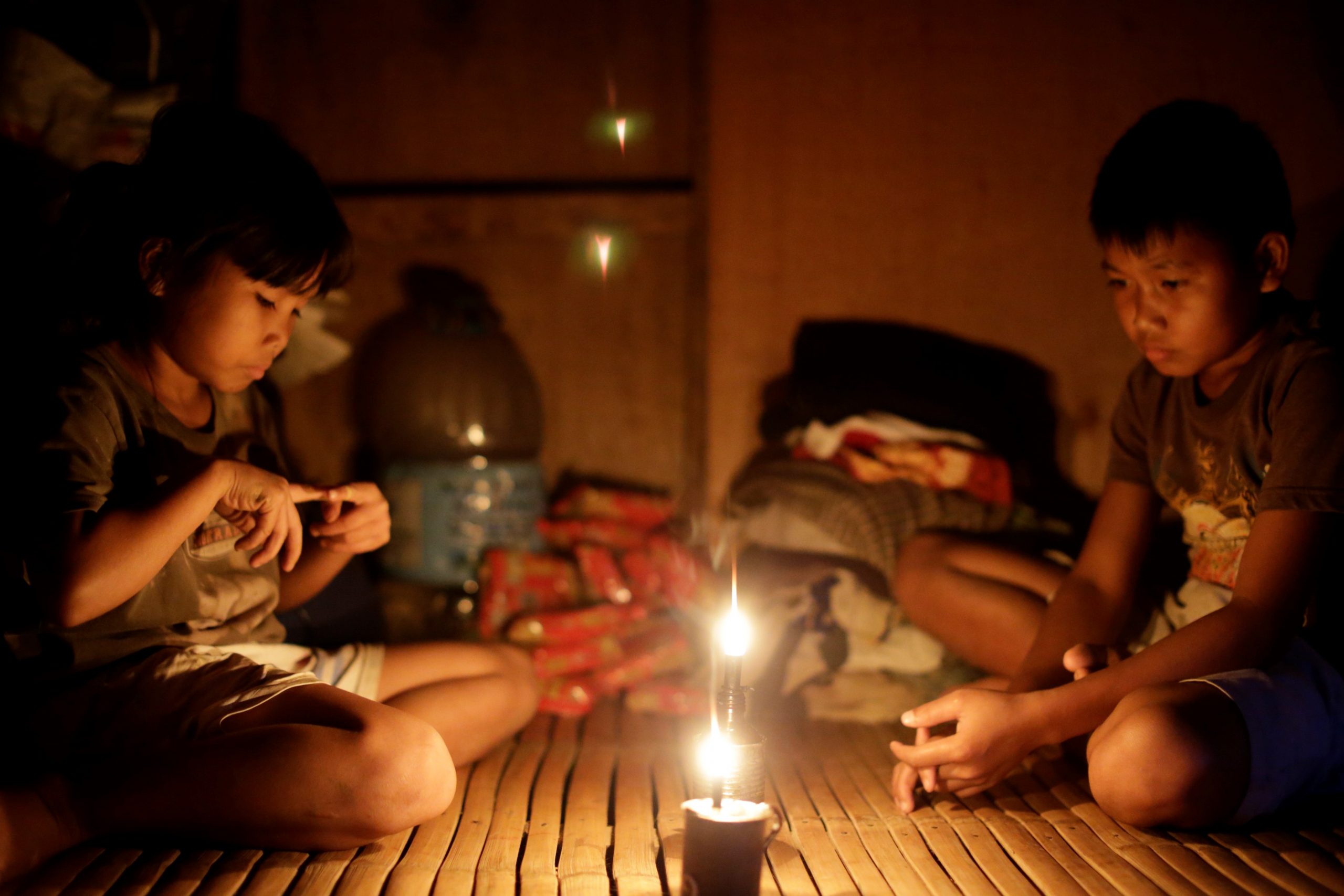 Curator Vanini Belarmino presents a twin-bill featuring films by Kiri Lluch Dalena (The Philippines) and Khvay Samnang (Cambodia) on 24 August at 7 pm.
~
Participation is free, but there are a limited number of seats. We strongly recommend securing a seat by taking out a free ticket here.
~
Referencing ulan, the Filipino word for rain, as the point of departure, these works touches on the power and wrath of nature. Ulan takes on the role of the invisible protagonist and antagonist in the films as the characters deal with their own suffering caused by the extreme pour of water from the heavens as well as the consequences of its absence. Ulan, as nature designed it — is necessary for survival, yet it can also drown and destroy. It can be a source of abundance and scarcity; jubilation and sorrow; resolution and healing. Similarly, with ulan naturally flowing and touching the ground, trickling down to wet the soil, the films similarly permeate the rawness of storytelling considering the perspective of young children.
In Dalena's Tungkung Langit and Khvay's Calling for Rain both artists engage with cosmological themes from Philippine and Cambodian epics, as their lens allow the harsh present-day realities of climate change, displacement and environmental destruction to surface. Belarmino's film programme follows the lead of the artists in opening up pertinent conversations affecting our societies, while also introducing to other cultural realities through Southeast Asian films.
~
Programme:
7 pm: Presentation by Vanini Belarmino
7.15 pm: Screenning
Tungkung Langit (Lullaby for a Storm) by Kiri Lluch Dalena, Philippines, 2012. 20 minutes and 35 seconds. Language: Visayan.
Tungkung Langit is a title that refers to the god in the Panay epic whose tears become rain, but in the short film, two young children do not weep but offer an intimate perspective into their lives as they speak to each other about their experience during a typhoon that devastated their city and left them orphans. Speaking to each other of their trauma through play and in the smallest of whispers before falling asleep becomes "a means by which these orphans heal"; the film reinforces and envisions this healing.
Calling for Rain by Khvay Samnang, Cambodia, 2021. 30 minutes and 42 seconds.
Calling for Rain is inspired by Reamker, the Cambodian version of the epic poem Ramayana. The film takes the viewers on a journey through the landscapes of Cambodia as it follows Kiri, The Monkey on his quest to save the dying forest and its surrounding environment. The story starts after he meets and falls in love with Konkea, The Fish, and depicts the struggles he must overcome after the loss of his home in the forest. As the story unfolds, it becomes clear that the problems of the forest and its surrounding fields and rivers are linked to the irresponsible behaviours of Aki, the Fire Dragon.
~
ABOUT KIRI DALENA
Kiri Dalena (b. 1975, Philippines) is a visual artist and filmmaker known for her works that lay bare the social inequalities and injustices that continue to exist, particularly in the Philippines. Her active involvement in the mass struggle to uphold human rights amidst state persecution is the foundation for her art practice, which underscores the relevance of protest and civil disobedience in contemporary society.
Dalena works both as an individual and in collectives, such as Southern Tagalog Exposure (active 2001–2008) and RESBAK (Respond and Break the Silence Against the Killings, 2016–present). She studied Human Ecology at the University of the Philippines Los Baños and 16mm Documentary Filmmaking at the Mowelfund Film Institute. Dalena has been an activist since her student days at the University and remains a member at large of KARAPATAN, a national alliance of human rights organizations, desks and individual advocates working for the promotion and protection of human rights in the Philippines. Her works have been shown in multiple exhibitions internationally, such as Documenta 15 (2022), Berlin Biennale (2020), Manila Biennale (2018), Shanghai Biennale (2018), Jakarta Biennale (2017), Asia Pacific Triennial of Contemporary Art (2015), Fukuoka Asian Art Trienniale (2014), and Singapore Biennale (2013).
ABOUT KHVAY SAMNANG
Khvay Samnang (b. 1982, Cambodia) is a visual storyteller who works at the intersection of art and social justice. Intrinsic to his work is his personal and direct engagement with local communities. For over a decade Khvay's works have examined the relationship between humans and nature through the lens of Cambodia's environmental crisis. Khvay draws on spiritual ecologies to express the humanitarian challenges faced by these communities in contemporary times who are losing their lands and traditions due to deforestation, unchecked development, land grabbing and forced population displacement. Khvay's works have been widely exhibited in museums like Haus der Kunst, Museum of Contemporary Art, Santa Barbara, Orange County Museum of Art, Künstlerhaus Bethanien, Helsinki Art Museum, National Gallery Singapore, Taipei Fine Arts Museum, Rockbund Art Museum, and Art Gallery of New South Wales among others. He has participated in the Bangkok Biennale, Biennale of Sydney and Documenta 14 and 15.
A graduate of Painting from the Royal University of Fine Art in Phnom Penh, he is a founding member of Stiev Selapak, an art collective dedicated to reappraising and remembering Cambodian history and exploring continuities in visual practices disrupted by civil war and the Khmer Rouge regime.
ABOUT VANINI BELARMINO
Vanini Belarmino is an independent curator, producer and writer whose interest is on the productive potential of encounters by identifying and facilitating collaborations between artists across genres. Originally from the Philippines, she has led arts initiatives in Asia, Europe, and the Middle East.
She was previously Assistant Director (Programmes) at the National Gallery Singapore where she led the development of over 60 artwork commissions and 800 public programmes in the physical and digital spaces. Vanini served as curator for three editions of the Gallery Children's Biennale (2017, 2019, 2021), Small Big Dreamers Festival (2018) and worked on special commissions with likes of David Medalla, Ho Tzu Nyen, Lee Mingwei, Lee Wen, Pinaree Sanpitak and Mark Justiniani.
Vanini founded Belarmino & Partners in Berlin in 2008, and in Singapore in 2011 to pursue collaborations with multidisciplinary artists. In this context, she has forged partnerships with the likes of ArtScience Museum, Weltmuseum Wien, Bencab Museum, RADIALSYSTEM V, Platoon Kunsthalle, and the Cultural Center of the Philippines among others. Her articles on interdisciplinary arts practice, contemporary performance and visual arts have been published in various arts and cultural platforms.