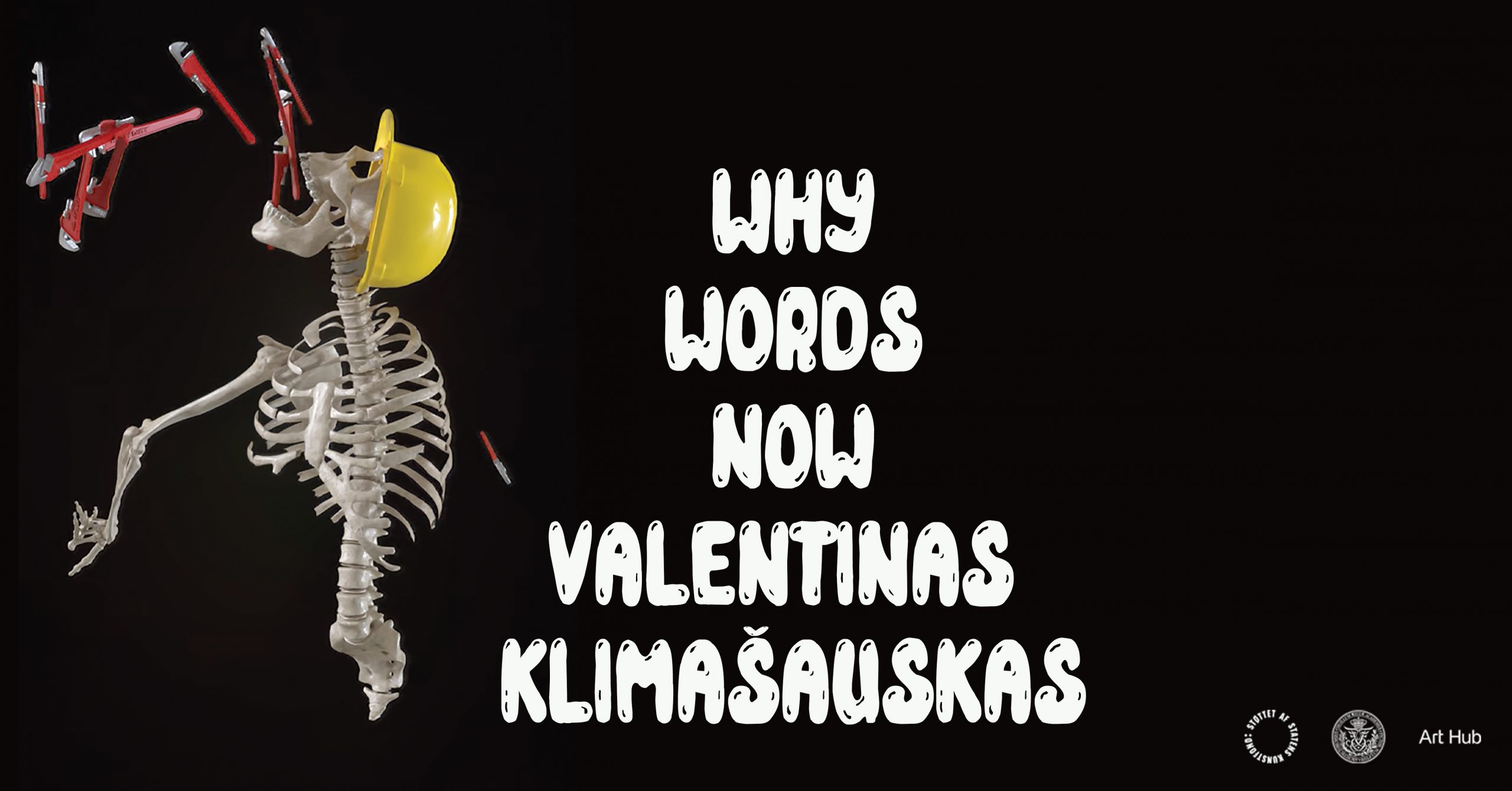 Why Words Now presents Valentinas Klimašauskas.
Valentinas Klimašauskas will prove he is not a robot by reading a lecture "On speculative roles of culture producers in the competitive present of automation and disinformation".
For this edition of Why Words Now we welcome curator and writer Valentinas Klimašauskas who is based in Vilnius, Lithuania. Together with João Laia he curated "The Endless Frontier", the 14th Baltic Triennial at CAC Vilnius (2021). With Inga Lāce he curated "Saules Suns", a solo exhibition by Daiga Grantina for the Latvian Pavilion at the Venice Biennale (2019). He is a curator at large at Springs.video, a moving image streaming platform that also serves as an educational and curatorial archive. Currently, he is also continuing his doctoral studies at Vilnius Art Academy.
Klimašauskas is the author of "Oh, My Darling & Other Rants" (The Baltic Notebooks of Anthony Blunt, 2018), "Polygon" (Six Chairs Books, 2018), and "B" (Torpedo Press, 2014).
~
Join us at the School of Sculpture, The Royal Danish Academy of Fine Arts, on Tuesday, May 10th, at 6pm.
The event is free, no registration needed, just show up.
The performance will be in English.
~
ABOUT WHY WORDS NOW
For a discipline named after its engagement with the visual, there is an awful lot of words in the world of visual arts. Through talks and performances by international artists, critics and curators Why Words Now investigates the paradoxical interdependency of image and language. Why Words Now is curated by artist and academy professor Simon Dybbroe Møller, and independent curator and PhD student at Aarhus University Helga Just Christoffersen.
Supported by the Danish Arts Foundation.