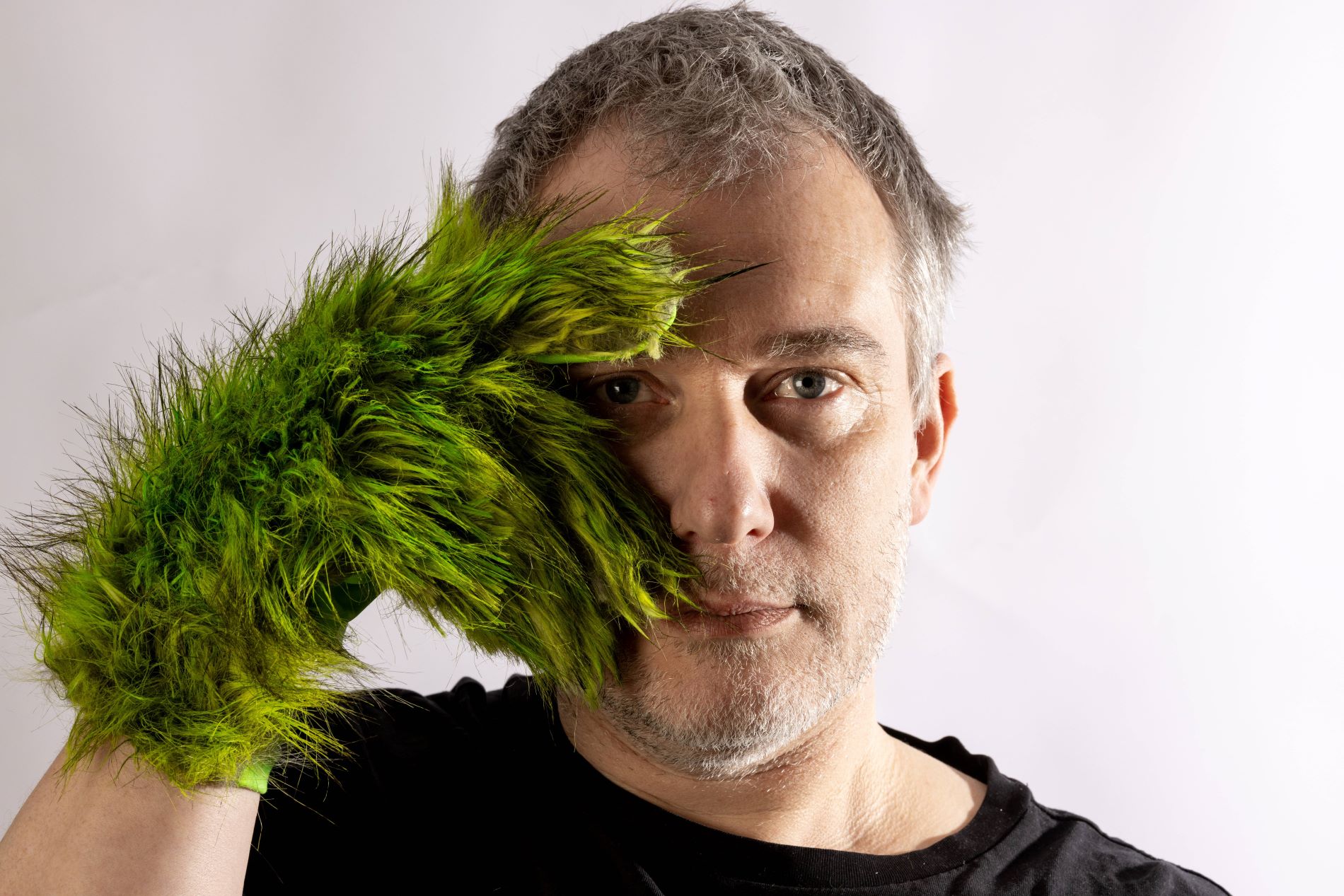 This year, Art Hub Copenhagen (AHC) has entered into a collaboration with Performa Biennial New York and will contribute to this year's program, which opens on November 1, 2023.
With a donation from the New Carlsberg Foundation, AHC has commissioned and invited eight visual artists, including three of the artists who participate in AHC's outreach program Artistic Practice. Each will engage with an esteemed conversation partner in an 'artist talk'.
Kristoffer Akselbo meets with the Artistic Director for Giorno Poetry Systems New York, Anthony Huberman.
All three talks will take place at the Performa Hub on November 6th and will unfold the artists' practices for the audience. In conversation with the various invitees, they will provide new insights into their work.
~ 
ABOUT KRISTOFFER AKSELBO
Kristoffer Akselbo (b.1974) graduated from The Royal Danish Academy of Fine Arts in 2006. He is an associated professor at Funen Art Academy. His conceptual practice is born out of several years of investigative work with confrontational performances as well as sculptural and installation methods.
Akselbo's works evoke ambiguous feelings of both pleasure, drama, surprise and voyeuristic discomfort: the meeting between the audience and the work is in focus, along with the question of how this confrontation or interaction can evoke affect. Akselbo is preoccupied with the morbid, and regards his work as spatial, psychological 'sculptures'. Literally as well as metaphorically, Akselbo likes to give a challenging and critical voice to overlooked population groups and society's most vulnerable. In his installations and performances, he challenges social normativity with both simple and boundary-crossing tools.
ABOUT ANTHONY HUBERMAN
Anthony Huberman (b. 1975, Switzerland) is a curator and writer based in New York. He currently is the Artistic Director of GPS (Giorno Poetry Systems), a nonprofit organization, founded in 1965 by the artist John Giorno, where artists, poets, and musicians reflect on the work of other artists, poets, and musicians.
Previously, he was Director and Chief Curator of the Wattis Institute for Contemporary Arts in San Francisco, Founding Director of The Artist's Institute in New York, Curator at Palais de Tokyo in Paris, Curator of SculptureCenter in New York, and Director of Public Programs at MoMA PS1 in New York.
He has curated exhibitions at Kunst Werke in Berlin, ICA London, Culturgest in Lisbon, and Secession in Vienna, and co-curated the 2014 Liverpool Biennial. Major group exhibitions include Drum Listens to Heart (2022), Mechanisms (2017), For the blind man in the dark room looking for the black cat that isn't there (2009), and Grey Flags (2006), Recent books include Cecilia Vicuña: Word Weapons (2023), What Happens Between the Knots? (2022), Where are the tiny revolts? (2021), Abbas to Yuki: Writing Alongside Exhibitions (2019), and Today We Should Be Thinking About (2016).
ABOUT PERFORMA 2023
Performa was founded by art historian and curator RoseLee Goldberg, dedicated to exploring the critical role performance played in the history of 20th-century art and to encourage new directions in performance art in the 21st century. The Biennial's mission is about commissioning new performance works by American and international contemporary artists; presenting a three-week biennial of live performances in New York City; offering public educational programs, exhibitions, and producing printed publications through the Performa Institute; and disseminating content, context, and commentary through archives and digital channels, reaching a global audience.
See the full year's program and learn more here.
MORE ABOUT ARTISTIC PRACTICE
AHC's outreach program, Artistic Practice, is an interview format that focuses on a selected artist's practice with the purpose of conveying it. It occurs both as a video portrait and as a live event, where the artist meets an international figure of their own choosing.
Artistic Practice is structured around an interview format that zeroes in on the individual artist's practice with the intent to communicate it. The interview unfolds as both a live event and a video portrait, which can help to increase awareness about the artist. In the interview, each artist meets an international figure who can open up the artist's practice in new ways. The artist is also involved in selecting their conversation partner. Besides the interview, the program also offers support and mentoring in terms of building an international network.
Artists in Artistic Practice are professional Danish artists in the midst of their careers, who have distinguished themselves as groundbreaking and innovative. They are artists who have predominantly exhibited in Denmark but are seen to have the potential to reach out in an international context. It is this potential that Artistic Practice supports.
Artistic Practice is carried out in collaboration with project manager and editor Karina Lykkesborg.