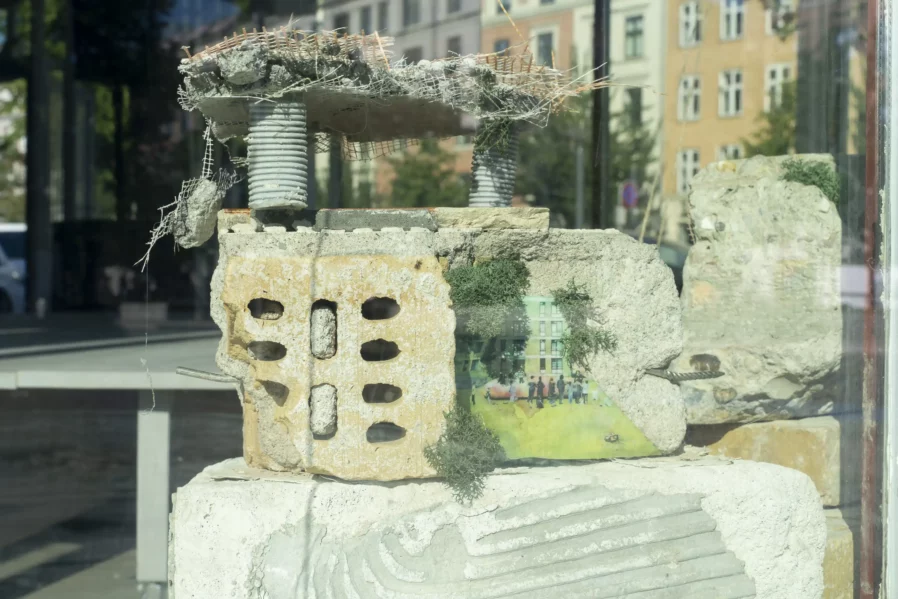 The exhibition All that Remains by Banaan Al-Nasser is the third exhibition in the newly established collaboration between the three institutions: Viborg Kunsthal, Viborg Animation Festival, and Art Hub Copenhagen. The project has been initiated based on a shared desire to create visibility and expand knowledge of contemporary visual artists to new target groups across the country.
About the artist
Banaan Al-Nasser (born 1982) is a Jordanian/Palestinian mixed-media artist. Her practice deals with questions of identity and culture. Banaan Al-Nasser's works often have a clear social, poetic, and political character. Her lived experience has nourished her exploration and juxtaposition of spirituality, creativity, and human values in the Middle East as well as the West. The works often take the form of everyday objects, laden with symbolic value, that cross and challenge national boundaries, class divisions, and cultural narratives.
Banaan Al-Nasser holds an MFA from the Royal Danish Academy of Fine Arts (2018) and has showcased her works at venues such as the ARoS Art Museum (Aarhus), Fatamorgana (Copenhagen), and the Betty Nansen Theater (Copenhagen).
Opening
All that Remains opens on Thursday, 2nd November 2023, from 19:00 to 21:00 with a welcome and opening speech by Bodil Johanne Monrad, Exhibition Manager at Viborg Kunsthal, and Fafaya Mogensen, pjoject manager at Art Hub Copenhagen.
The exhibition is displayed in the Staircase Gallery at Viborg Kunsthal from 02.11.2023 to 30.11.2023 and is part of a larger collaboration between Art Hub Copenhagen, Viborg Animation Festival, and Viborg Kunsthal. Learn more about the collaboration here.
The exhibition is funded by:
Statens Kunstfond (The National Arts Foundation)
Art Hub Copenhagen
Viborg Municipality