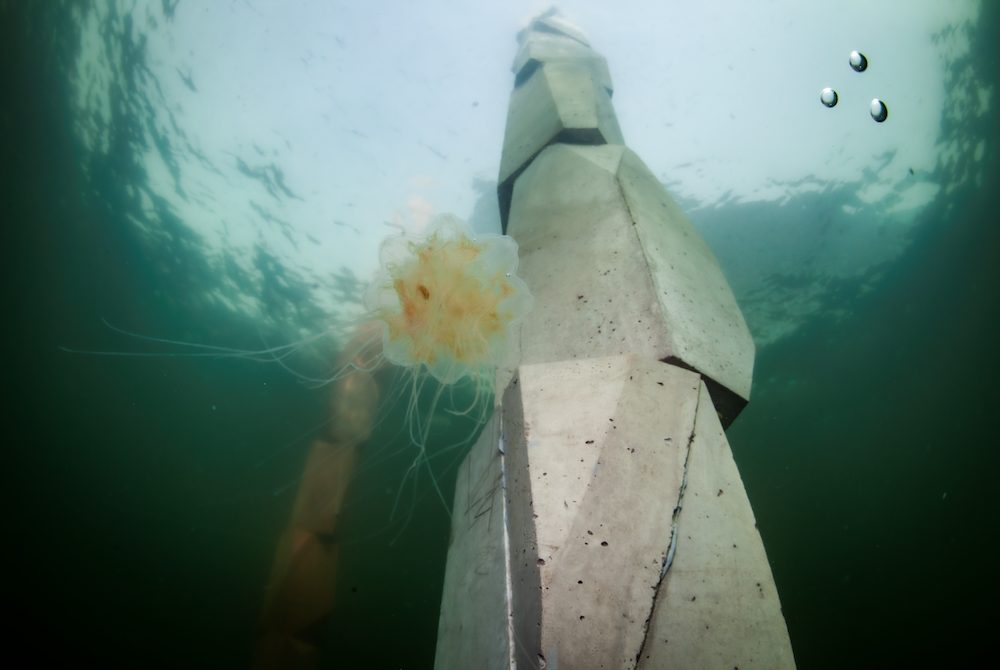 Meet the artist collective Superflex and hear about their latest contribution to the climate fight.
It's not just architecture that is dealing with climate change adaptation and the biodiversity crisis. Artists are also joining the fight. Meet the artists' collective Superflex, who have stretched the role and domain of the artist in their creative exploration of almost every nook and cranny of place and discipline. Most recently, they have joined the fight to address the consequences of the climate and biodiversity crisis. In this talk we will look at the role of the collective in ensuring good conditions for non-human species and coastal protection in the Super Reef project. A giant coral reef designed to stem sea rise in the Port of Copenhagen and promote blue biodiversity. The project adds new angles to some of the climate adaptation issues addressed in the exhibition.
Otis is an architect from the UK and a research and teaching assistant on the Architecture and Extreme Environments master's programme at the Royal Academy. He has worked on projects across Africa, Asia and Europe exploring how the built environment can be designed to improve human and planetary health. From 2018 to 2021, he helped coordinate the design and construction of 110 prototype houses in rural Tanzania as part of the Star Homes Project; which is an investigation into the potential of housing to improve family health. Otis has a passion for using natural materials in innovative ways and has worked on the design of a bamboo farmhouse, a hempcrete extension to a 300 year old pub and co-founded House 4 House, an award winning construction toy made from sustainable materials. In addition to this, he has contributed articles to a number of academic journals and architectural short films under ArchiShorts.
~
Participation is free, but we recommend securing a seat by taking out a free ticket here.
The conversation will be in English.
~
Participants: Bjørnstjerne Christiansen, founding partner of Superflex and artist, Otis Sloan Wood, architect and lecturer in the Architecture and Extreme Environments programme.
Along with the talk you can also experience the exhibtion "Architecture and Extreme Environments".
~
The event is a collaboration between Copenhagen Architecture Festival and Art Hub Copenhagen.
Thanks to the Danish Arts Foundation and the Louis Hansen Foundation for supporting the series of art and architecture talks.