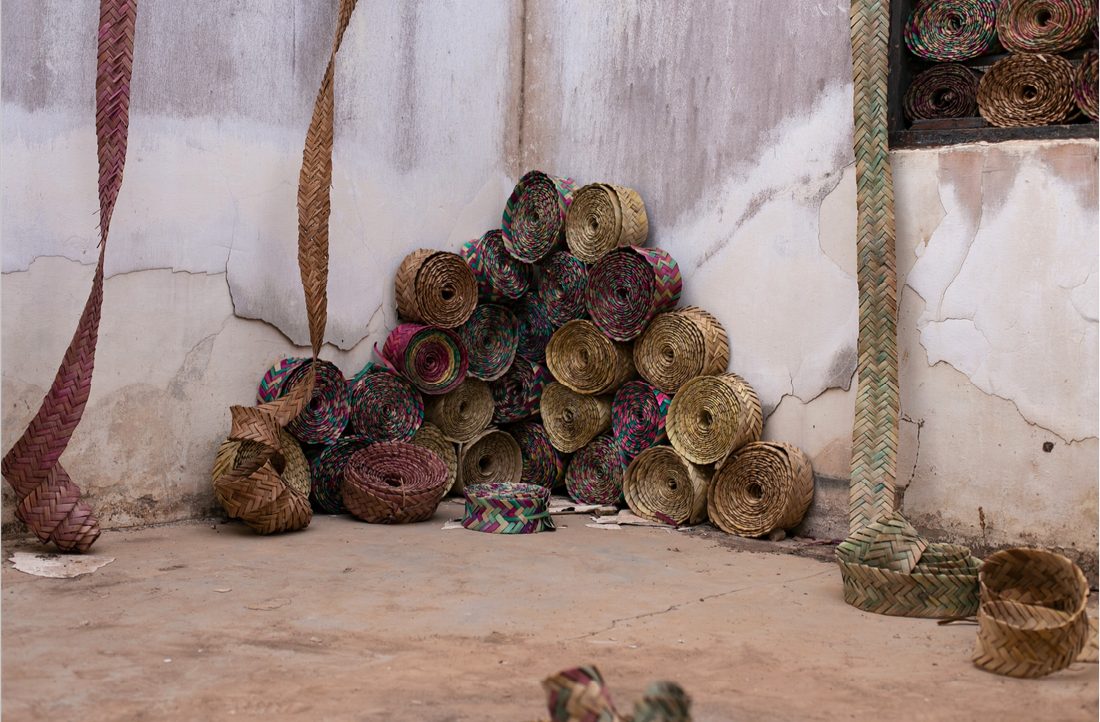 The exhibition space Collega and Art Hub Copenhagen have entered into a collaboration on a series of talks presenting each exhibition partner and the works of the exhibiting artists.
~
The first talk in the series is with Ghanaian blaxTARLINES KUMASI, based at the Kwame Nkrumah University of Science and Technology, Kumasi, Ghana. Artists Theresah Ankomah and Elolo Bosoka will participate together with curator Mavis Tetteh-Ocloo in the talk moderated by curator and Collega's artistic director Lotte Løvholm.
blaxTARLINES KUMASI is an artist and curator community with a fluid membership that organizes exhibitions as well as discursive events in Kumasi and in public spaces within Ghana and abroad. The community's engagements spring from an interest in the democratization of art and its accessibility to a wide range of the public, based on the notion of an equality of intellect.
In addition to highlighting the work of blaxTARLINES KUMASI, the talk will focus on the collaboration with the opening exhibition Surplus at Collega as well as the individual artists' works. Surplus explores found objects in relation to consumption and global circulation. The invited artists from blaxTARLINES Ibrahim Mahama, Theresah Ankomah and Elolo Bosoka explore together with local artists Madga Buczek and Benedikte Bjerre questions around material history, geopolitics and economic exchange. Following a long tradition of using industrially produced objects in art, the invited artists look at our present time and reflect on physical labour, waste and absurdities surrounding late capitalist consumerism.
~
Participation is free, but we recommend securing a seat by taking out a free ticket here. The talk will be in English.
~
The exhibition space Collega opens its inaugural exhibition Surplus on 22 September 2022 at Vesterbro in Copenhagen. Collega focuses on co-curation as practice, and each exhibition is curated in collaboration with a collective or an institution abroad.
Collega is supported by Bikuben, The Danish Arts Foundation, Beckett-Fonden, Augustinus Fonden & Rådet for Visuel Kunst.