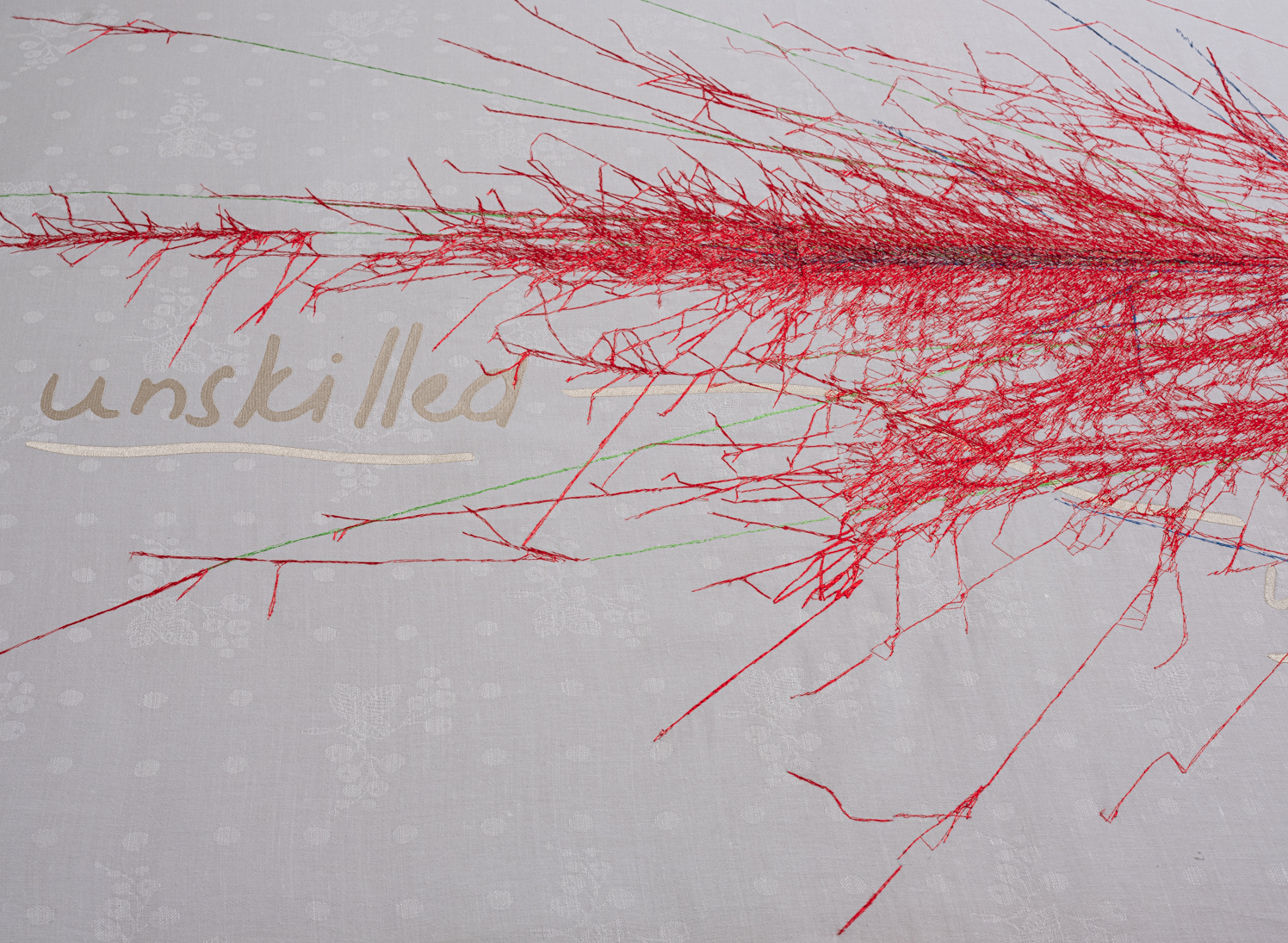 Tuesday 22 November artists Alexandra Hunts and Madeleine Noraas are hosting a Free Lunch.
Hunts and Noraas er both exhibiting at Sydhavnstation from 18 November.
The conversation will be based on the current exhibitions. The core of both projects that at a first glance may look very distant from each other is a common idea of "crisis" and "critical point". From the psychological point Noraas will discuss this non-time feeling that is a red line in her recent video work and Hunts will share the scientific research on phase-transition and the relation to the current war in her home country of Ukraine. Fiction, facts and reality will flow in and out throughout the dialogue of the two artists.
~
If you want to attend the Free Lunch please send us an e-mail at rsvp@arthubcopenhagen.dk no later than Sunday 20 November.
Participation is free of charge, but there are a limited number of seats.
The Conversation will be held in English and a vegetarian meal will be served.
~
ABOUT ALEXANDRA HUNTS
Alexandra Hunts is a Ukrainian artist based in Amsterdam. She holds a BFA from the Royal Academy of Art, The Hague (2012) and an MFA from Malmö Art Academy (2018). Hunts works with photography, installation, and sculpture as her main mediums and is interested in experimenting with material as philosophy. The format of her work depends on the conceptual frame, meaning it is always rooted in research that spans across disciplines such as art, science, history, and critical theory. Hunts was part of the Art Hub Residency programme in 2019 and published the text "Can't Yet See" I 2022 in collaboration with Art Hub Copenhagen.
ABOUT MADELEINE NORAAS
Madeleine Noraas is a Norwegian filmmaker and sculptor. She is currently attending the MFA program at the Institute Art Gender Nature in Basel, Switzerland. She has a bachelor's degree in visual arts from Malmö Art Academy in Sweden, and photography certificate degree from Høyskolen Kristiania in Oslo.
Madeleine Noraas' work often touches on questions of function, reproduction, aesthetics and infinity through repetitions in form and content. Examining what we cannot comprehend, or put into words, and a desire to recognize the invaluable - she uses filmmaking as a way of thinking, dissolving and reattaching new fabrics into webs that will in some way try to grasp complex human emotion.