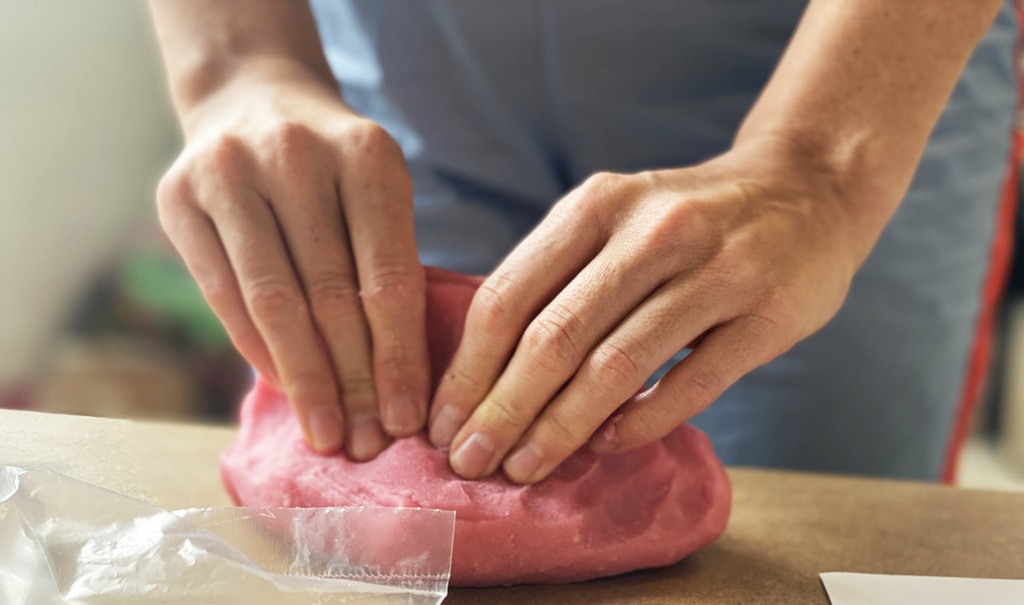 Tuesday 1 November Art Hub Copenhagen and the artists Maria Nørholm Ramouk and Karen Nhea Nielsen invite you to join yet another Free Lunch. The conversation during lunch will be based on Ramouk's and Nielsen's current exhibition Everything between us continues from time to time at Rønnebæksholm.
In the exhibition the artists are examining the individual's relationship to communities through an experimenting and process-oriented format. The exhibition is continuously created in collaboration with invited interlocutors aiming to stage a performance at the barn at Rønnebæksholm together with local communities and associations.
Everything between us continues from time to time is a part of Rønnebæksholms residency "Fællesrum". The project runs from 18 October until 18 December 2022.
Ramouk and Nielsen have invited curator Lotte Løvholm and artist Deirdre J. Humphrys to be interlocutors at the Free Lunch.
~
If you want to attend the Free Lunch please send us an e-mail at rsvp@arthubcopenhagen.dk no later than Sunday 30 October.
Participation is free of charge, but there are a limited number of seats.
The Conversation will be held in English and a vegetarian meal will be served.
~
ABOUT THE INTERLOCUTORS
Deirdre J. Humphrys is a visual artist with a wide-ranging practice that among other things span text and textile. The simultaneous and tactile actions: reading and at the same time writing notes and drawing are essential to Humphry's textual practice. This practice has, among other things, found it's form as embroidered textile works, posters and graphic works.
Lotte Løvholm is an independent curator and editor based in Copenhagen and the founder of art space Collega. She is a postgraduate of CuratorLab from Konstfack - University of Arts, Crafts and Design and holds an MA in Modern Culture and a BA in Theatre Research from University of Copenhagen. With a background in critical theory, she is interested in relating art to contemporary culture and cultural history. She often collaborates with other curators and artists in her projects as a way of acknowledging blind spots but also valuing colleagues in her freelance life.