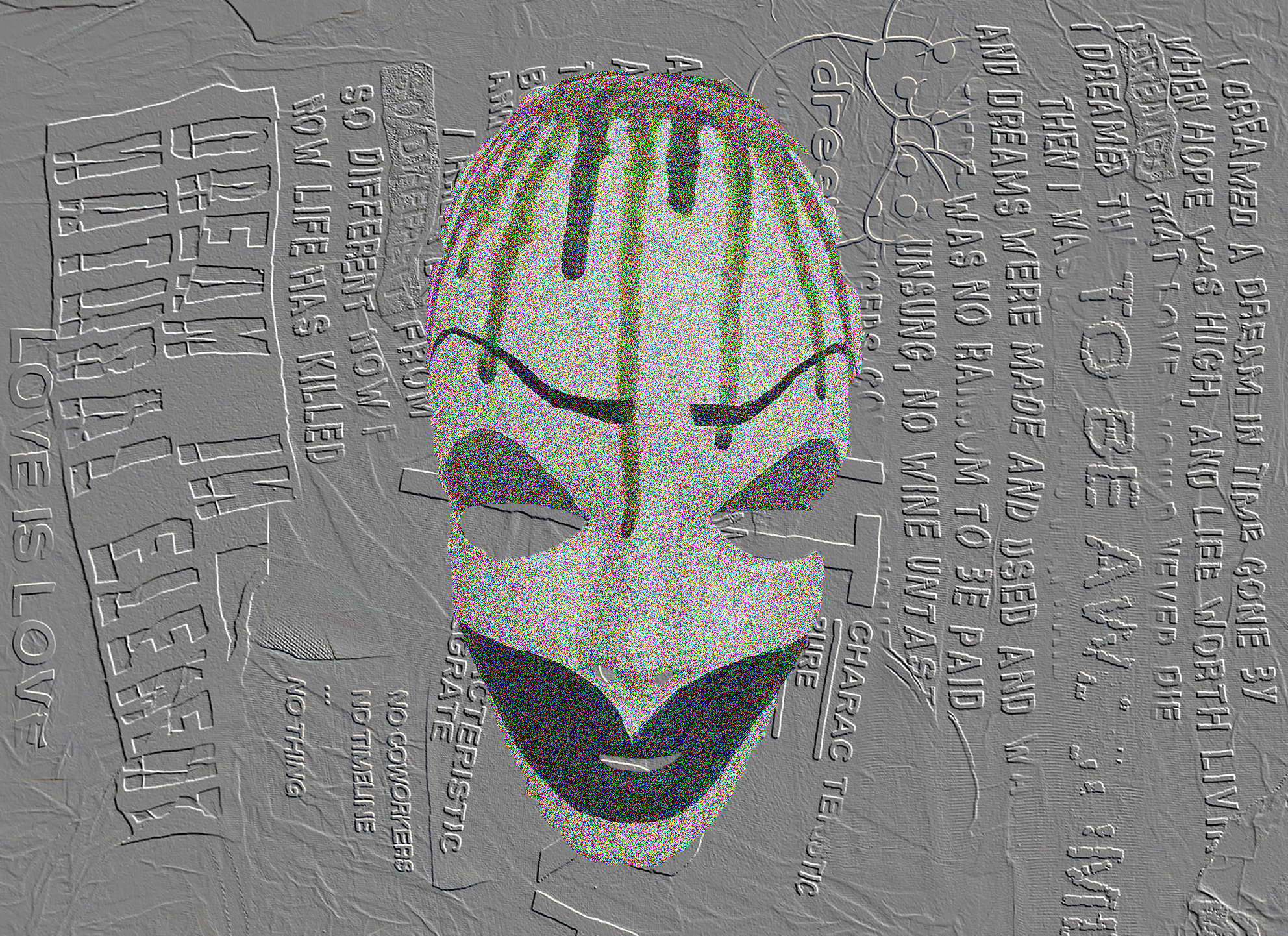 ICHOR is a collaborative interdisciplinary work that deals with the ambivalent nature of relations. Themes such as parasites, hormones, water, algorithms and psytrance are points of departure in our practices. ICHOR is a gesamtkunstwerk experiment, where we try to work together and side by side, hoping to keep content, method and form as fluid and interdependent as possible.
In Greek mythology, Ichor is an ethereal fluid that makes up the blood of the gods and is toxic to humans. In pathology the word was previously a term for the foul-smelling, watery fluid from a wound. The word contains both the divine, the toxic and the foul, which sets the perfect scene for this research.
In a room smelling like a faint memory of something beautiful the three performers struggle with their equal despise and desire for individualism, power, loneliness and being loved. Words are all over them. How to build one self? How to maintain opacity and yet find the intimacy of being part of something good? They are dressed in pieces of fabric with slogans and statements combined into perfect collages of residue. An overflow of thought and capitalism, once t-shirts, then rags for cleaning pipes in oil engines, now a garment that seems to tell us more accurately who we are, than we could have imagined.
The salty, maybe even wet and airy smell is punctured by a sharp and toxic sensation. Pictures of people dancing in large psychedelic rave scenes catches the eye. The small printed photos are mounted on paintings that also refuse to pick a side. Are they made with affection or aversion? The escapism and addiction suddenly seems mirrored in the performers' endless looping of dramatic expressions and efforts to deal with themselves, each other and everyone watching.
Performance & sound design by Jules Fischer
Costumes and props by Puer Parasitus
Scent design by Lisbeth Jacobsen/odor&fumes
Visual elements by Anna Ørberg
Performers: Escarleth Pozo, Ingeborg Meier Andersen & Snorre Elvin
~
Programme:
19.00 The bar is open
19.30 Performance
20.00 DJ KUCHULU is playing and the bar is open
21.00 Bye, bye.
Attending the performance is free, but we recommend securing a spot by taking out a free ticket here.
~
ABOUT BAR x
Art Hub invites an artist or art group to present or perform a work of art. At BAR x the evening's art program is accompanied by drinks and followed by a DJ set, providing a social, atmospheric setting for an intimate art experience.
~
ABOUT ANNA ØRBERG
Anna Ørberg is a visual artist living and working in Copenhagen. She holds an MFA from The Royal Danish Academy of Fine Arts.
She works within a wide range of media covering painting, graphic work, web-based art, video, text and installation. The common thread in her practice is an interest in finding connections between the private and the common, the personal and the structural, the individual and the societal.
www.annaorberg.com IG: @annaorbergdotcom
ABOUT JULES FISCHER
Jules Fischer is a visual artist and choreographer educated from The Royal Danish Academy of Fine Arts. Their practice is centered around large-scale performances and creating immersive experiences through different media, a multitude of perspectives, senses, and bodies. Basic feelings such as love, loneliness, and grief, is often central for Jules, but always from an ambivalent and queer point of view.
www.julesfischer.com IG: @team_tender
ABOUT ODOR&FUMES
odor&fumes is a fragrance design studio and investigative oilfactory laboratory that works at the intersection between art, craft and sensorial science - with a particular focus on the sense of smell and on what scents do to us. odor&fumes creates bespoke fragrance and perfume using natural oils sourced from all over the world, with the intention of re-establishing the original perfume craftsmanship as it appeared at the beginning of the 20. Century. odor&fumes is founded by freelance fragrance designer Lisbeth Jacobsen in 2015.
www.odorandfumes.com IG: @odorandfumes
ABOUT PUER PARASITUS
PUER PARASITUS investigates art through fashion and explores contemporary themes related to parenthood, labor, consumption and parasitic tendencies. With an offset in character building and styling we create one-of-a-kind works through deconstructing and reassembling pre-owned materials.
PUER PARASITUS was established by Sofie Winther in Copenhagen, Denmark 2020.
www.puerparasitus.com IG: @PUERPARASITUS