Previous event
Tellurian Drama, Making of Earths and excerpt from CDOSEA
November 02, 2022, 19:00–21:00PM, Rådhusstræde 13, 1466 Copenhagen K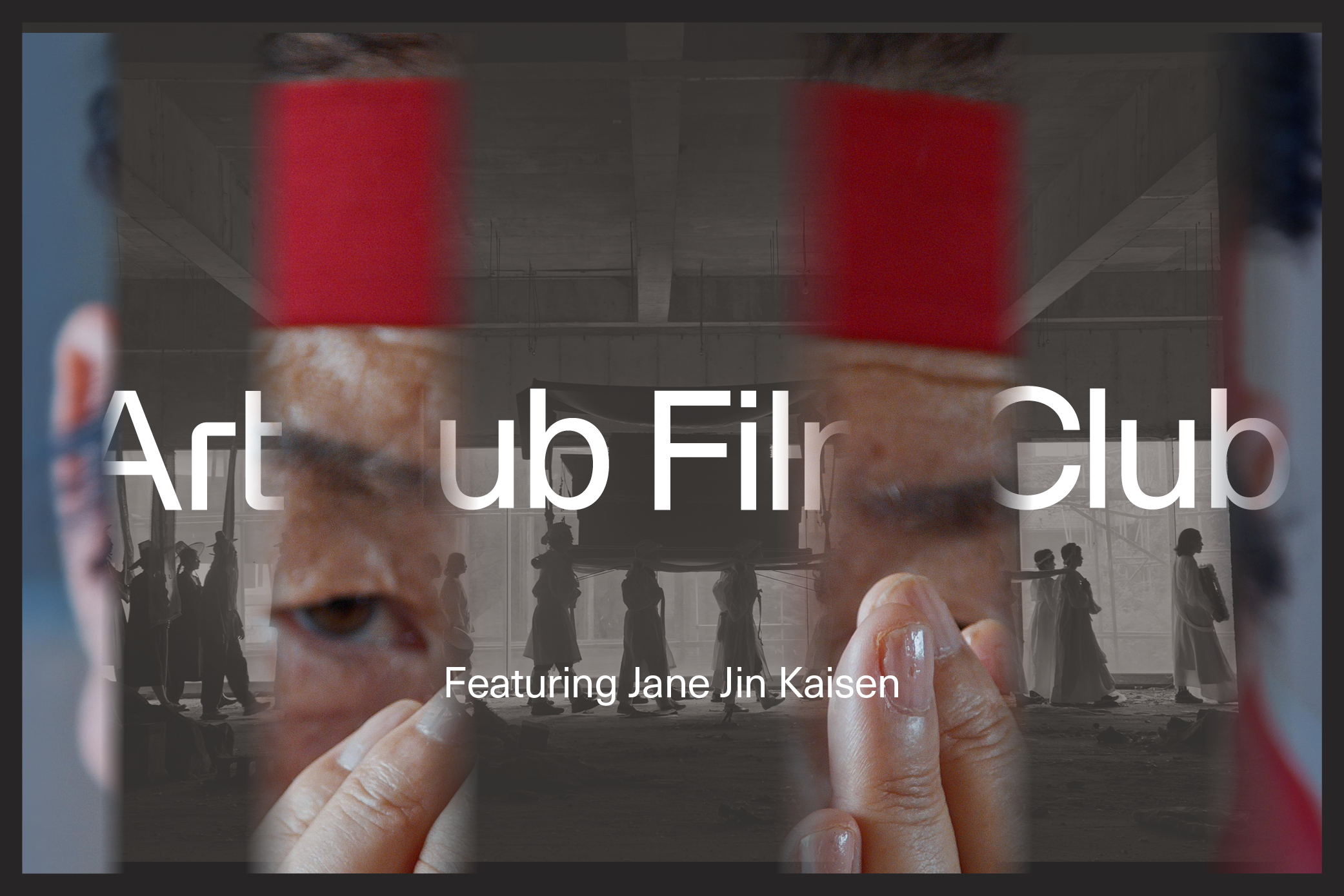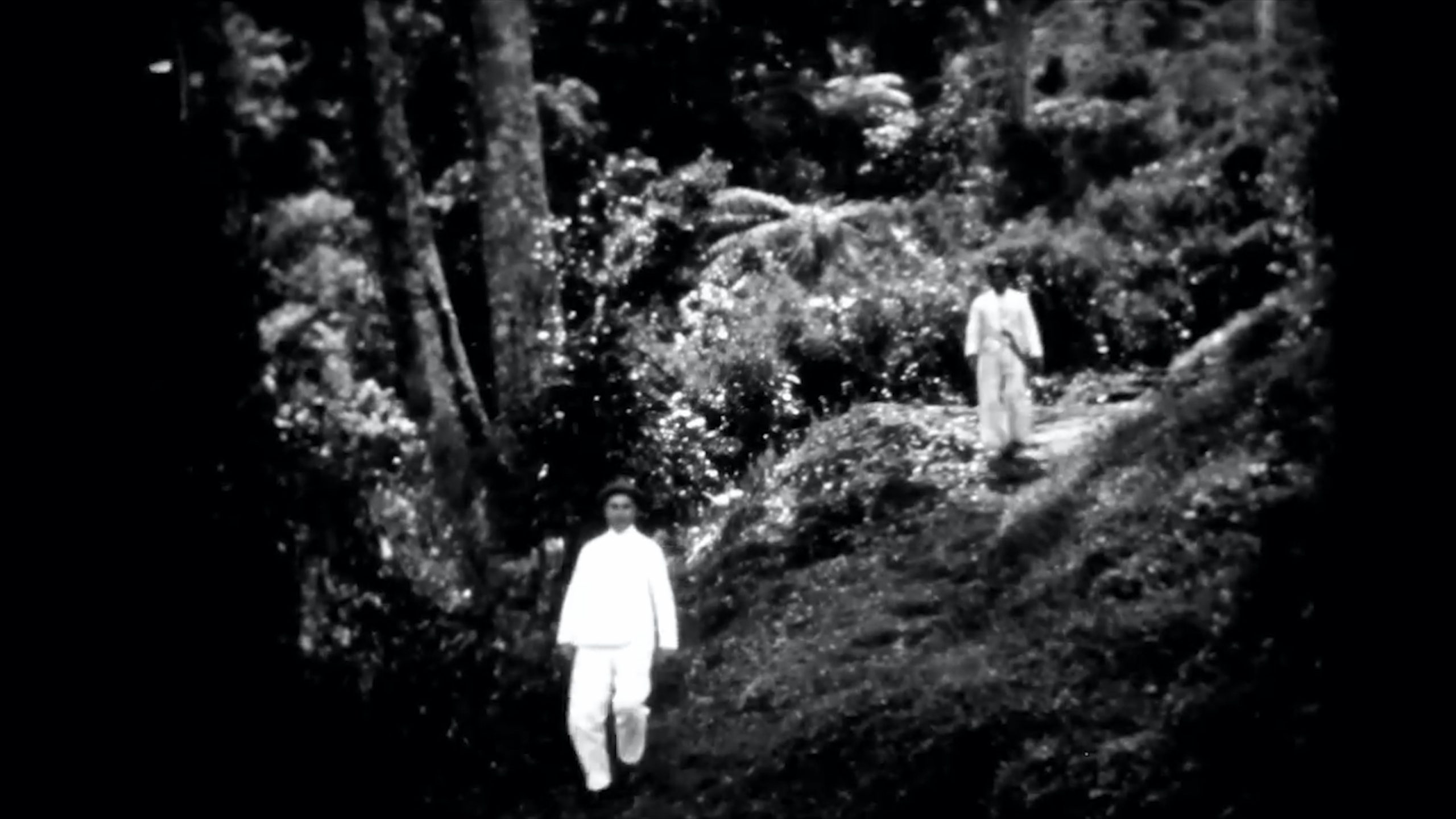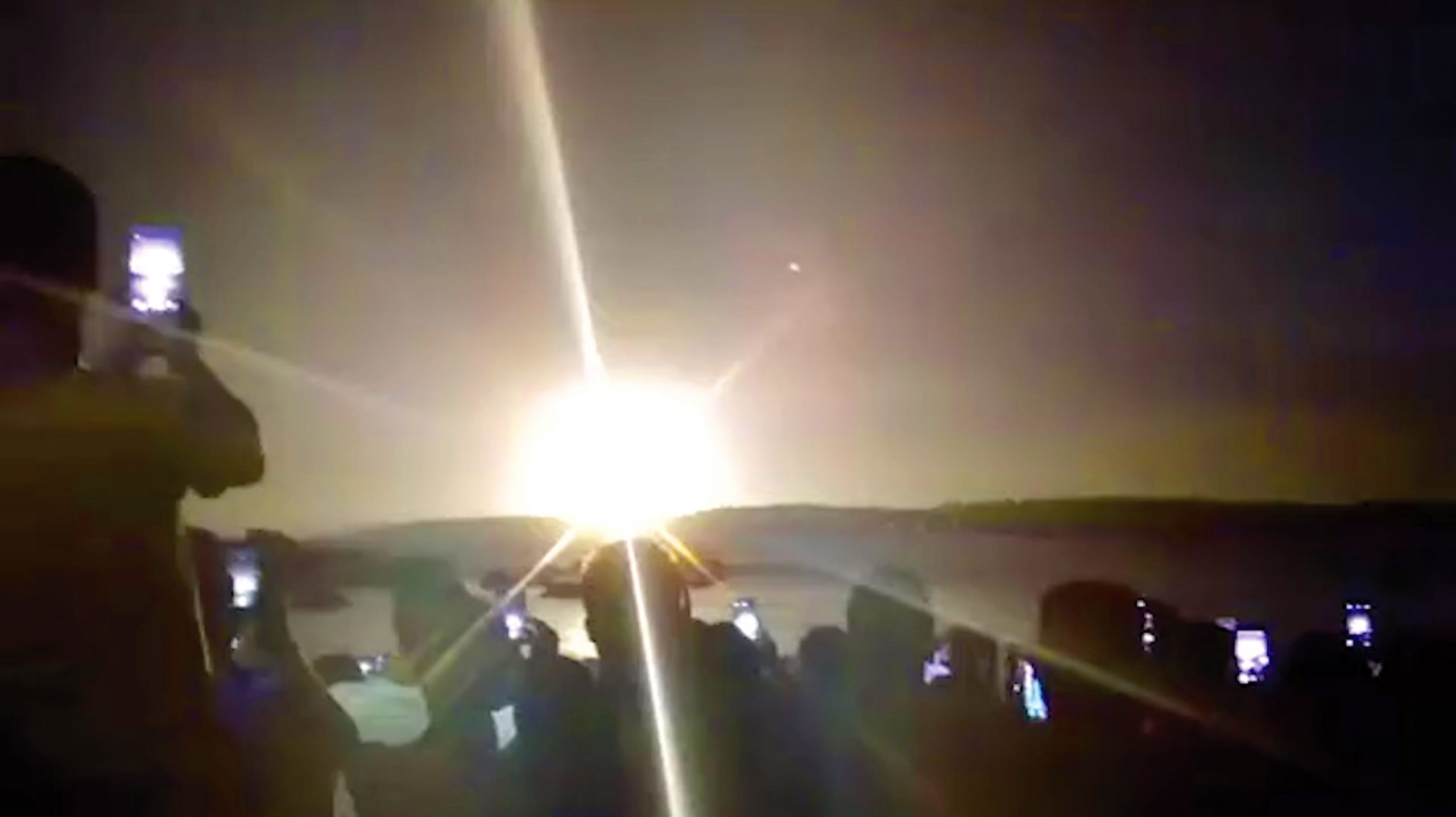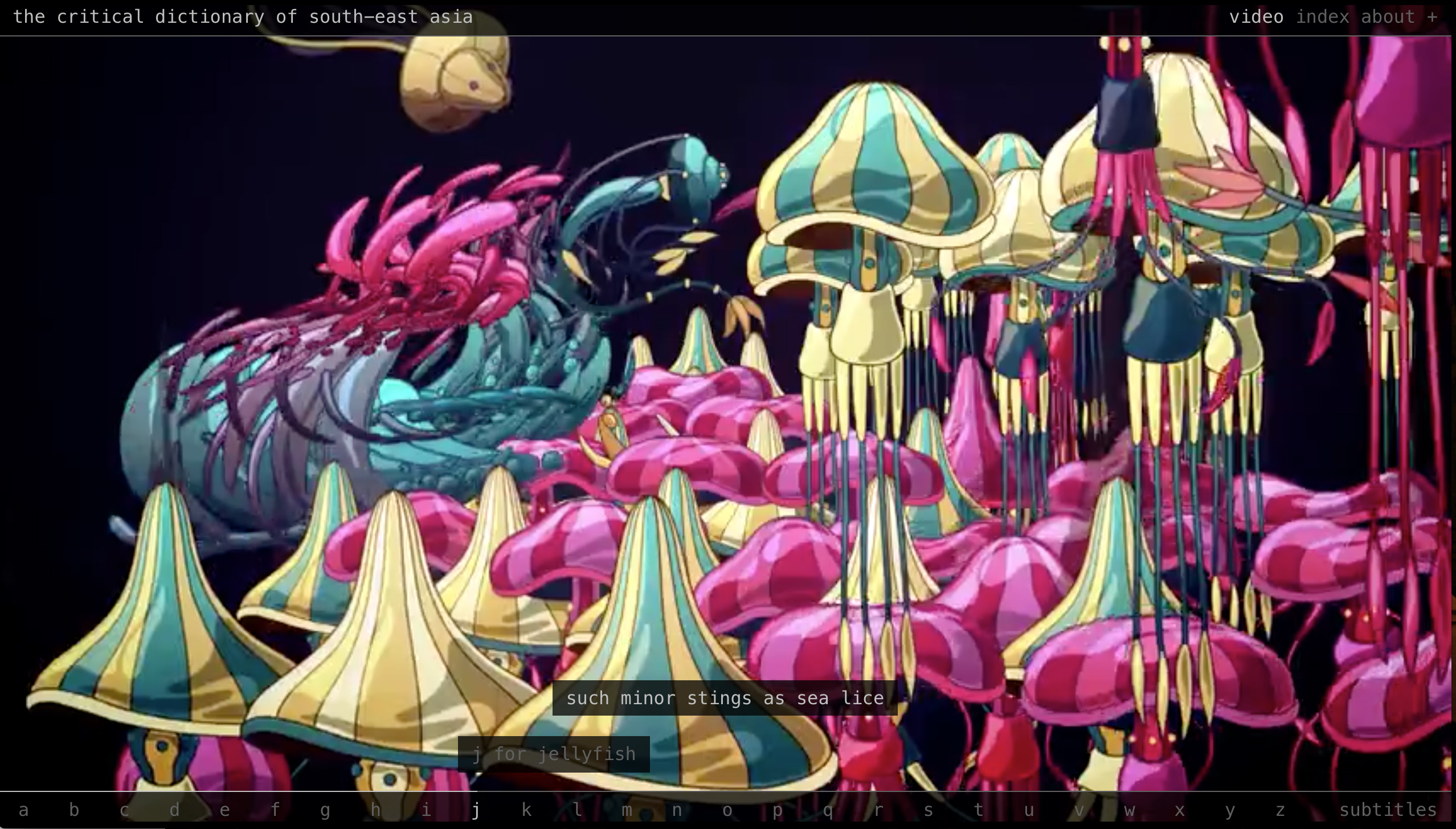 This second screening of this season's film club present films by Riar Rizaldi, Ho Tzu Nyen and Asia Bazdyrieva & Solveig Suess (Geocinema).
Jane Jin Kaisen will be presenting the films together with Abhijan Toto (Forest Curriculum).
Programme:
19.00: Presentation of the films by Jane Jin Kaisen and Abhijan Toto (Forest Curriculum).
19.35: Screening Tellurian Drama by Riar Rizaldi
20.00: Screening Making of Earths by Asia Bazdyrieva and Solveig Suess (Geocinema)
20.35: Screening excerpt from CDOSEA by Ho Tzu Nyen
21.00: Goodbye and thank you for joining.
Art Hub Film Club presented by Jane Jin Kaisen: In the course of three evenings during the autumn Kaisen will present a selection of experimental films that engage the complex geopolitics, history, spiritual culture of Asia, and the medium of film as a critical, multisensorial, and self-reflexive artform.
Participation is free, but we recommend that you secure a seat by taking out a free ticket at Billetto.
~
ABOUT TELLURIAN DRAMA
May 5th, 1923. The Dutch East Indies government celebrated the opening of a new radio station in West Java. It was called Radio Malabar. In March 2020, the local Indonesian government plans to reactivate the station as a historical site and tourist attraction. "Tellurian Drama" imagines what would have happened in between: the vital role of mountain in history; colonial ruins as an apparatus for geoengineering technology; and the invisible power of indigenous ancestral. Narrated based on the forgotten text written by a prominent pseudo-anthropologist Drs. Munarwan, "Tellurian Drama" problematizes the notion of decolonisation, geocentric technology, and historicity of communication.
ABOUT RIAR RIZALDI
Riar Rizaldi works as an artist and filmmaker. His artistic practice focuses mostly on the relationship between capital and technology, worldview, and the possibility of theoretical fiction. His works have been shown at various international film festivals (including Locarno, IFFR, Viennale, BFI London, Cinema du Reel, Vancouver, etc) as well as NTT InterCommunication Center Tokyo, Centre Pompidou Paris, Times Museum Guangzhou, Istanbul Biennial, Biennale Jogja, and National Gallery of Indonesia amongst others.
~
ABOUT MAKING OF EARTHS
To observe a total eclipse, one would need to be in the darkest part of the shadow cast by an occluding body, the moon, over the main source of light, the sun. Green and eerie lavender shadows would settle as the sky darkens in an awed hush, the obscured sun would black out, like glowing coal. The history of predicting the celestial event was also the history of linear time, storm prediction, the global market.
The film circuits inside a cinema-globe situated at the centre of the Chinese Academy of Sciences, Thai and Chinese ground-stations, climate research centres, conference halls and landscapes under transformation. Through the documentary's disorientating gaze, the film unsettles the certainty of knowing by tracing threads of strategic collaborations within a growing network of bodies gathering data on the changing Earth.
ABOUT GEOCINEMA
Geocinema (Solveig Qu Suess, Asia Bazdyrieva) is a collective that explores the possibilities of a "planetary" notion of cinema. Their practice has been concerned with the understanding and sensing of the earth while being on the ground, enmeshed within vastly distributed processes of image and meaning making. Their work has been shown internationally, including the solo show Making of Earths (Kunsthall Trondheim, 2020), and group shows such as Critical Zones (ZKM Karlsruhe2020-21), and Re-thinking Collectivity (Guangzhou Image Triennale 2021). In 2020 they were nominated for the Schering Stiftung Award for Artistic Research, and for the Golden Key prize of Kassel Dokfest.
~
ABOUT CDOSEA
CDOSEA (The Critical Dictionary of Southeast Asia) begins with a question: What constitutes the unity of Southeast Asia – a region never unified by language, religion or political power? CDOSEA proceeds by proposing 26 terms – one for each letter of the English alphabet. Each term is a concept, a motif, or a biography, and together they are threads weaving together a torn and tattered tapestry of Southeast Asia. The Dictionary has, since its inception in 2012, generated a number of filmic, theatrical and installation works by Ho Tzu Nyen. From T (for Tiger) and W (for Weretiger) emerged Ten Thousand Tigers (2014), 2 or 3 Tigers (2015), Timelines (2017), and One or Several Tigers (2017). The Nameless and The Name (both 2015) came out of L (for Lai Teck) and G (for Gene Z. Hanrahan) respectively.
Since 2016, Ho Tzu Nyen has been working with a group of collaborators to 'manifest' the Dictionary as a whole. With Berlin-based programmers, Jan Gerber and Sebastian Lütgert (0x2620), a platform for absorbing and annotating online materials was created to "feed" an Editing System that endlessly composes new combinations of audio-visual materials according to the 26 terms of the Dictionary. https://cdosea.org
ABOUT HO TZU NYEN
Ho Tzu Nyen makes videos, installations and performances that often begin as engagements with historical and theoretical texts. Recent exhibitions of his work have been held at the Hammer Museum (2022), Toyota Municipal Museum of Art (2021) and Yamaguchi Center for Arts and Media [YCAM](2021). Together with Taiwanese artist Hsu Chia-wei, he curated 'The Strangers from Beyond the Mountain and the Sea', the 7th Asian Art Biennale, at the National Taiwan Museum of Fine Arts. From 2015 to 2016, he was a DAAD resident in Berlin.
~
OM ABHIJAN TOTO
Abhijan Toto is a curator and writer, interested in ecosophy, indisciplinary research, labour and infrastructures, based between Berlin, Germany; Bangkok, Thailand and Seoul, South Korea. In 2018, they began assembling the Forest Curriculum with Pujita Guha, a multi-platform project for research and mutual co-learning around the naturecultures of the forested belts of South and Southeast Asia. They were the Artistic Director of A House In Many Parts, a multi-disciplinary festival in Bangkok, supported by the Goethe-Institut and French Embassy, which they founded in 2020 and is part of the curatorial team at Shedhalle, Zurich (2022 – 25). They were also the curator, with Mari Spirito of A Few In Many Places (2021), Seoul, Bangkok, Istanbul, New York, San Juan, Guatemala City, a platform for international collaboration and collective practice, conceived by Protocinema. They has previously worked with the Dhaka Art Summit, Bangladesh; Bellas Artes Projects, Manila and Bataan, the Philippines; Council, Paris; and Asia Art Archive. Selected recent exhibitions include In The Forest, Even The Air Breathes, GAMeC, Bergamo, Italy (2020); Minor Infelicities, Ujeongkuk, Seoul, South Korea (2020); Southern Constellations, Museum of Modern Art, Ljubljana (2019); The Exhaustion Project: There Is Still Work To Be Done, Haus der Kulturen der Welt, Berlin (2018). They were awarded the 2019 Premio Lorenzo Bonaldi X, at the GAMeC, Bergamo.