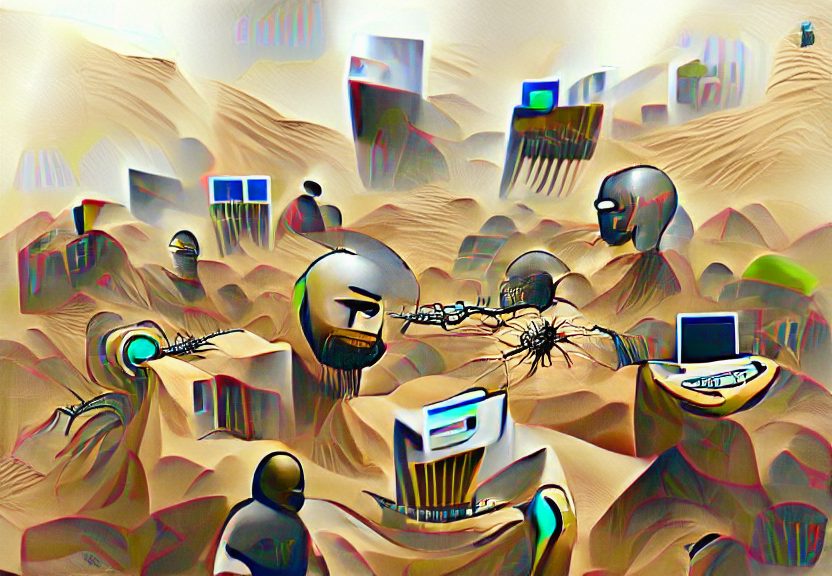 On 12 May at 7 pm Wassim Z. Alsindi will give a talk at Art Hub Copenhagen, where he is currently an artist in residence. Wassim Z. Alsindi will present the project he is conceiving with the 0x Salon in the framework of the S+T+ARTS residency, and its articulations with his practice.
Wassim Z. Alsindi will lead the audience in a journey mixing philosophy, network science and speculative critique where blockchain is conceived as a system dictating a new kind of temporality and bitcoin is a blackhole shapeshifting into an indifferent god temporarily thriving on human initiated labor, competing with natural life for resources.
Wassim Z. Alsindi´s presentation will be followed by a conversation with curator and co-director of Art Hub Copenahgen Lars Bang Larsen to extend the reflection on the entanglements between capitalist mechanics, the idiosyncrasies of bitcoin and the externality of proof-of-works systems.
~
Admission to the talk is free but requires registration. If you wish to attend the talk, please register via Billetto.
The talk and the following conversation will be in English.
~
ABOUT WASSIM Z. ALSINDI
Wassim is the founder and host of the 0x Salon, which conducts experiments in post-disciplinary collective knowledge practices. Wassim specialises in conceptual design and the philosophy of peer-to-peer systems, on which he writes, speaks, and consults regularly. He writes an editorial column at the MIT Computational Law Report, and he co-founded MIT's Cryptoeconomic Systems journal and conference series. Wassim has curated arts festivals, led a sculptural engineering laboratory and published experimental music, improvisatory theatre, poetry, and speculative scripture. Building upon research specialisations in the natural sciences, Wassim holds a Ph.D. in ultrafast supramolecular photophysics from the University of Nottingham.
ABOUT 0X SALON
The 0x Salon is an ongoing, non-profit experiment in collective knowledge sharing and cultural production. Since 2020, Wassim Z. Alsindi and 0x Salon have been hosting salons - small-scale, private discourse sessions - on a range of conversation topics. Stewarded by 0x Salon team members, including fellows and residents, the community undertakes research, organises events, and produces scholarly and artistic outputs. The 0x Salon's event programme brings together artists, researchers, theorists, and other knowledge workers to engage with a chosen discussion topic. Past topics have included time, Bitcoin's ecological impact, memes, automation, nonhuman life, and collective behaviour.
ABOUT S+T+ARTS
Launched by the European Commission, the S+T+ARTS Recidency initiative aims to foster imaginative thinking by creating spaces of dialogue between Science, Technology, and the Arts.
This project has received funding from the European Commission's Directorate-General for Communications Networks, Content and Technology under grant agreement LC01641664.