BAR x : Signe Boe og Alexander Brix Tillegreen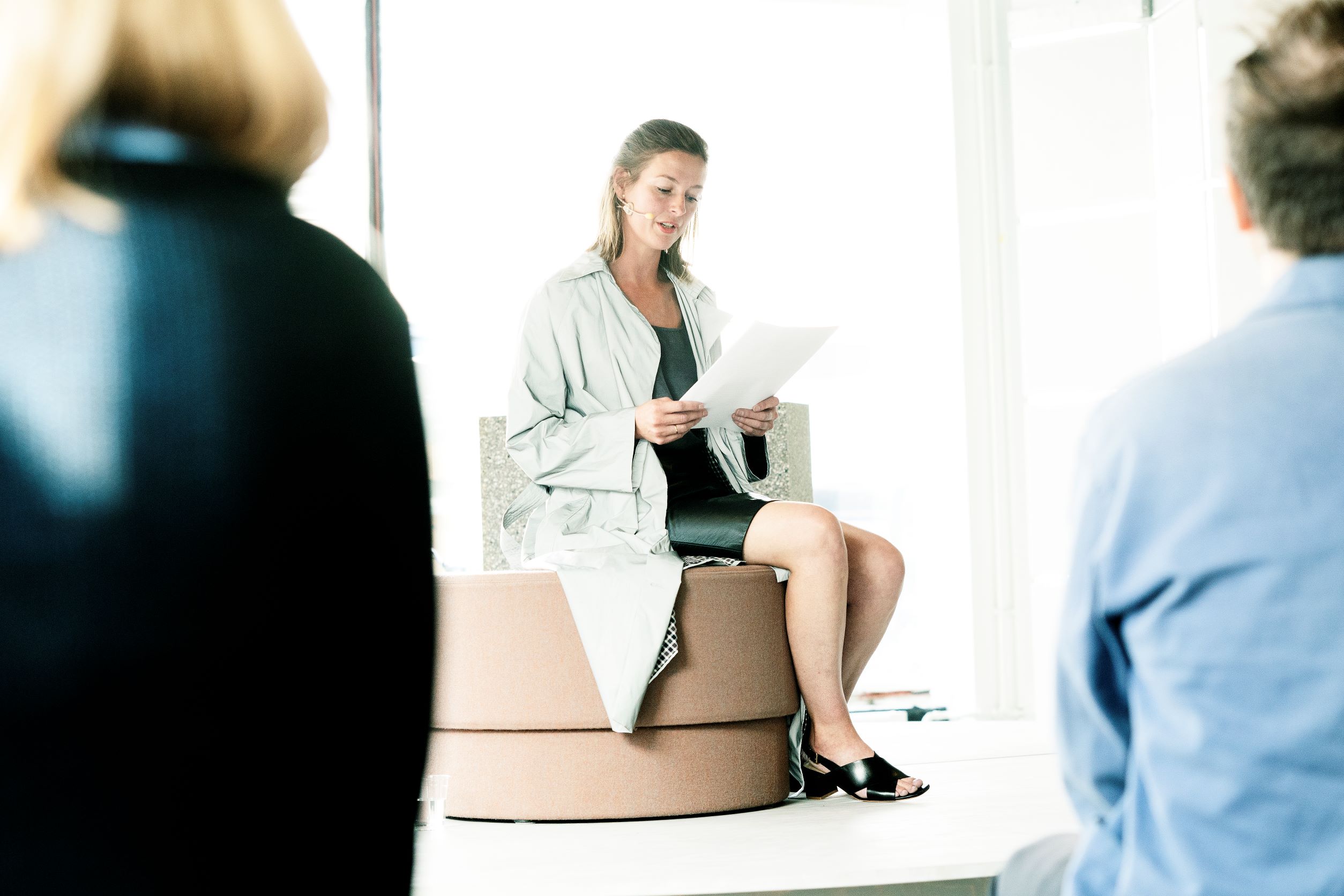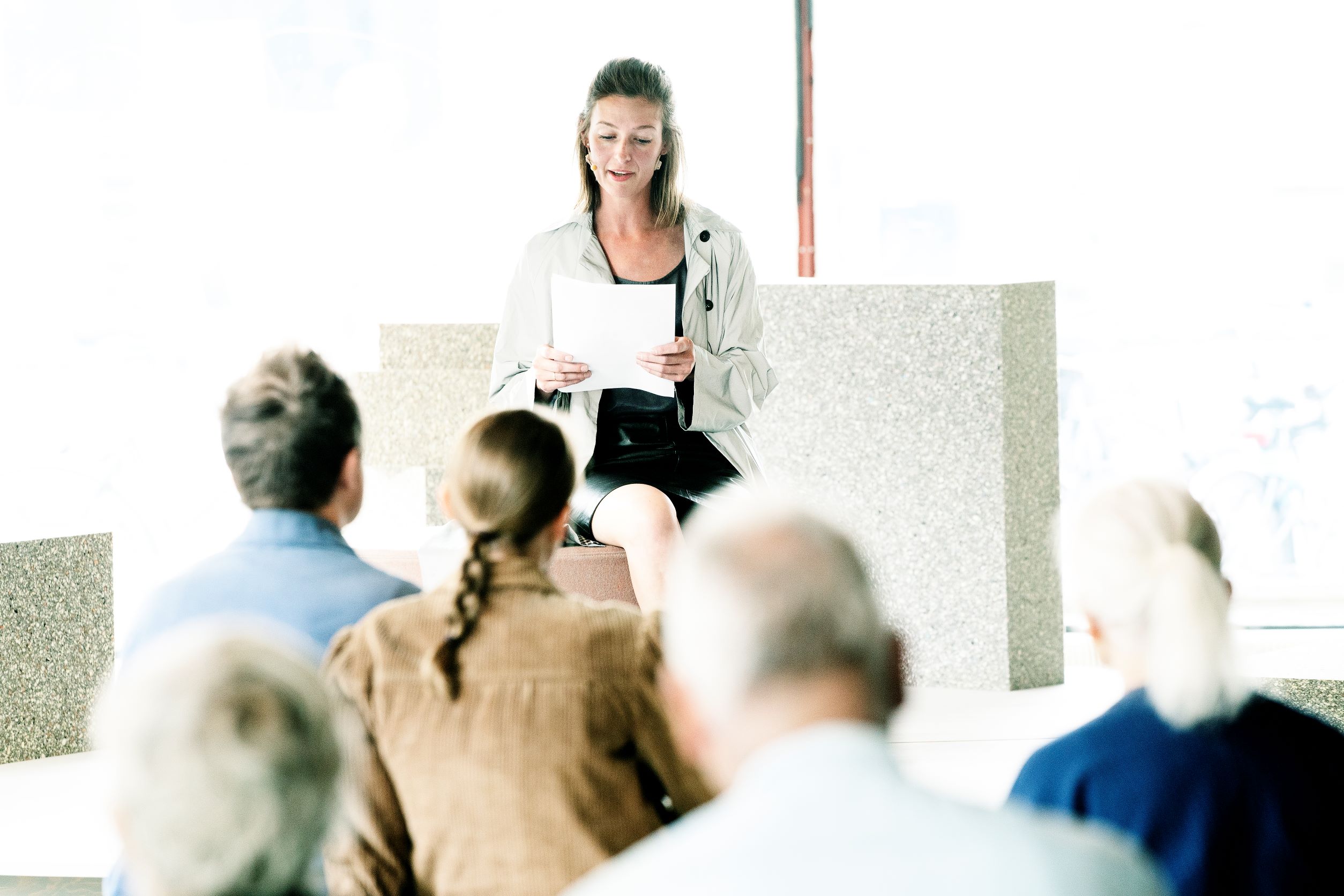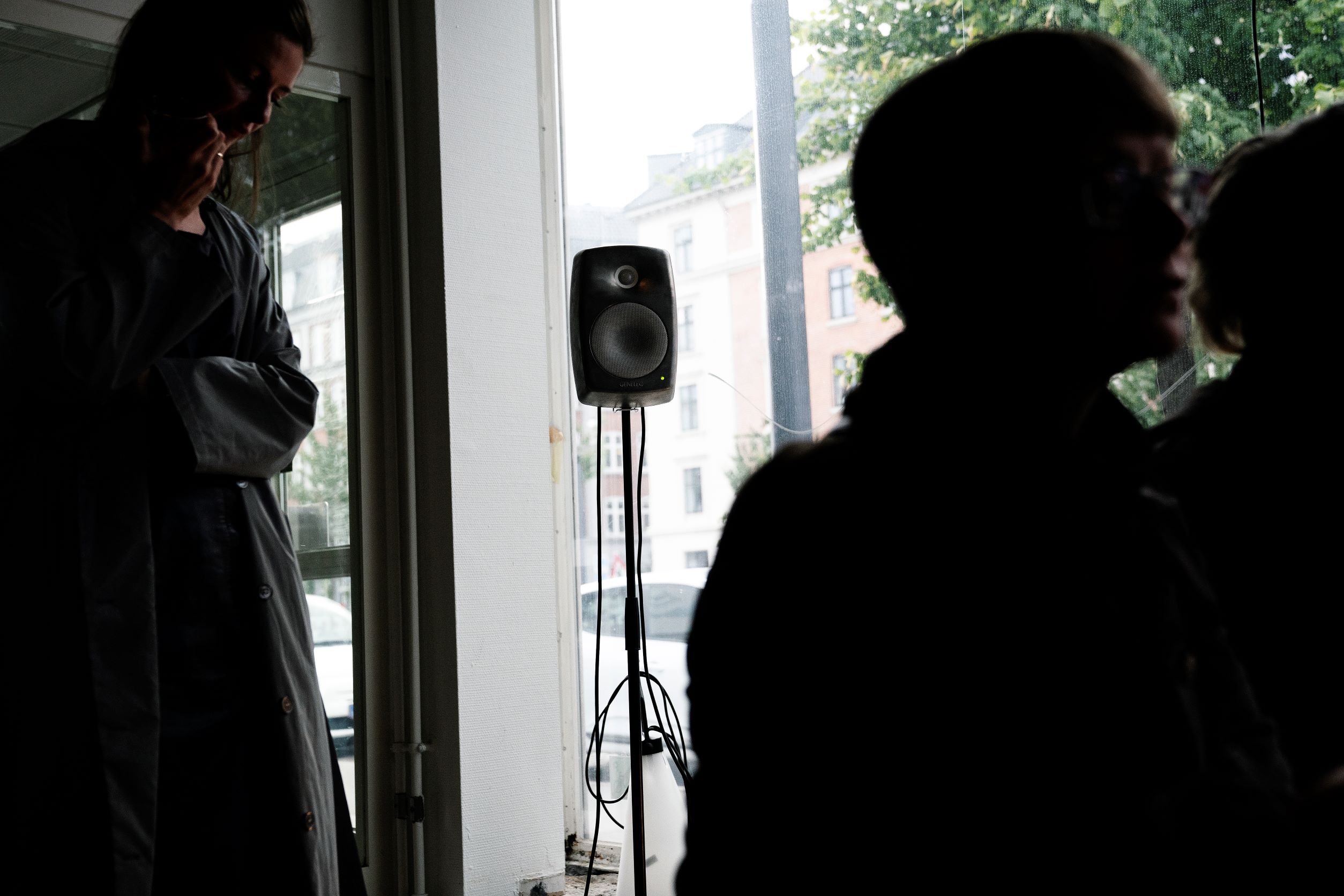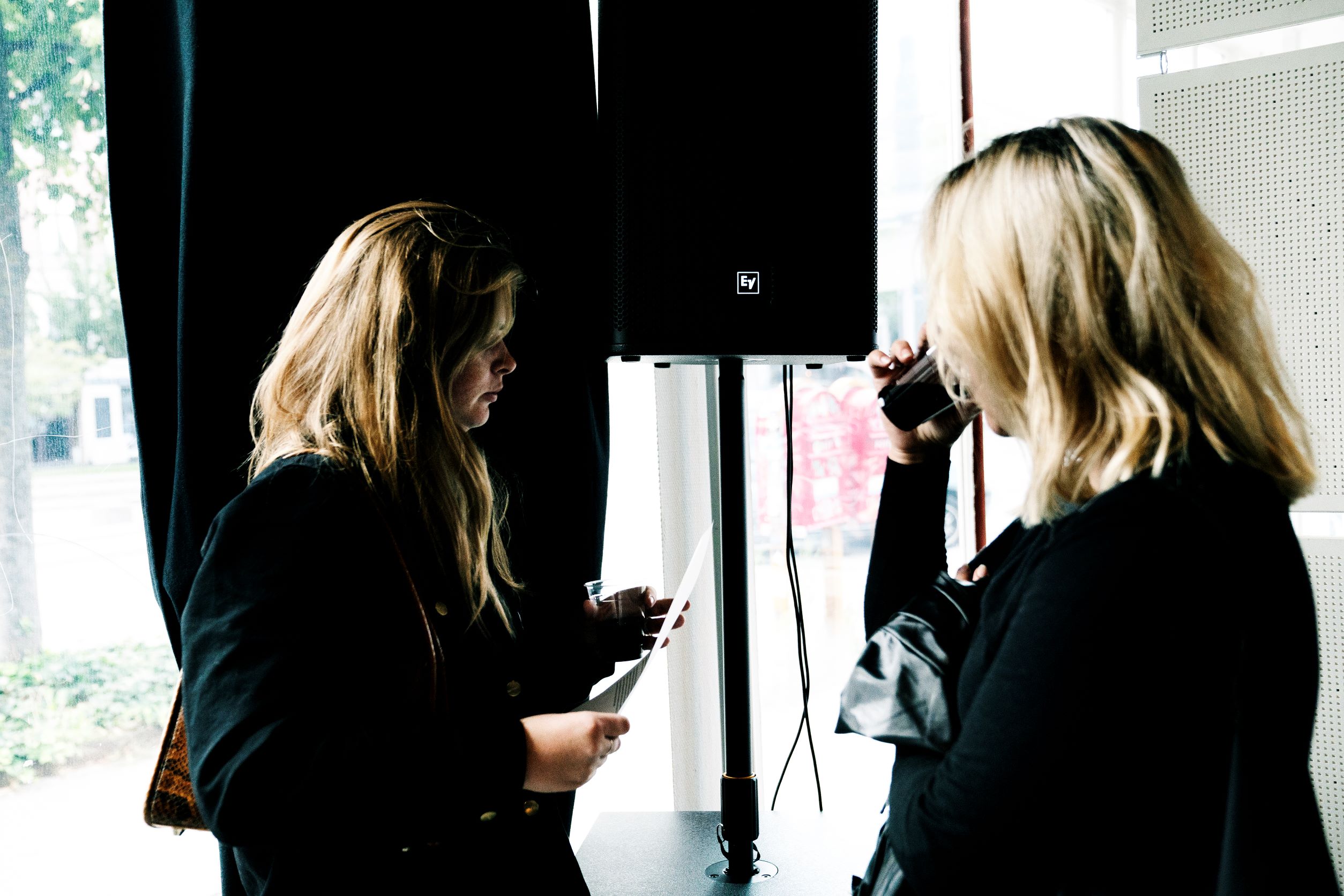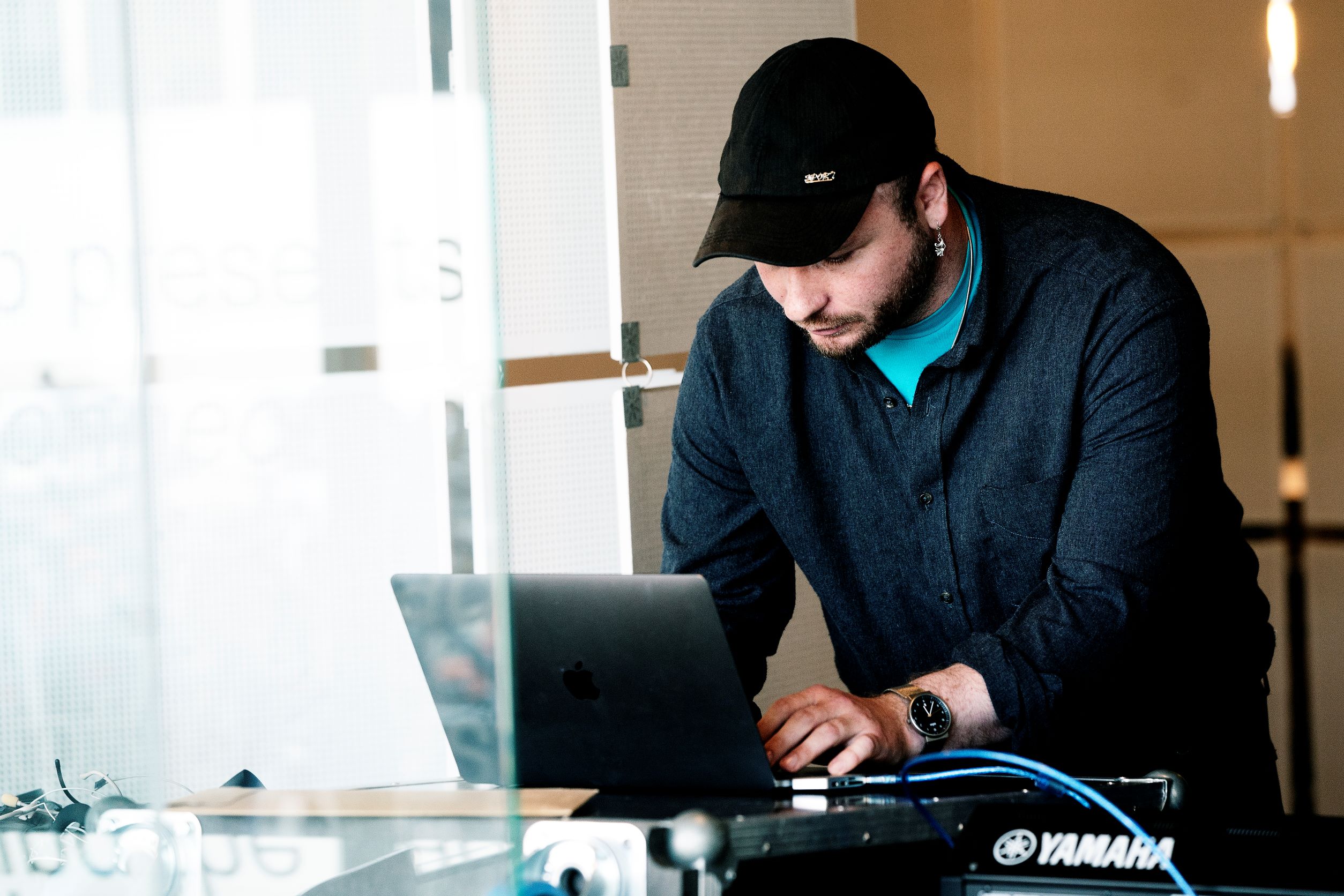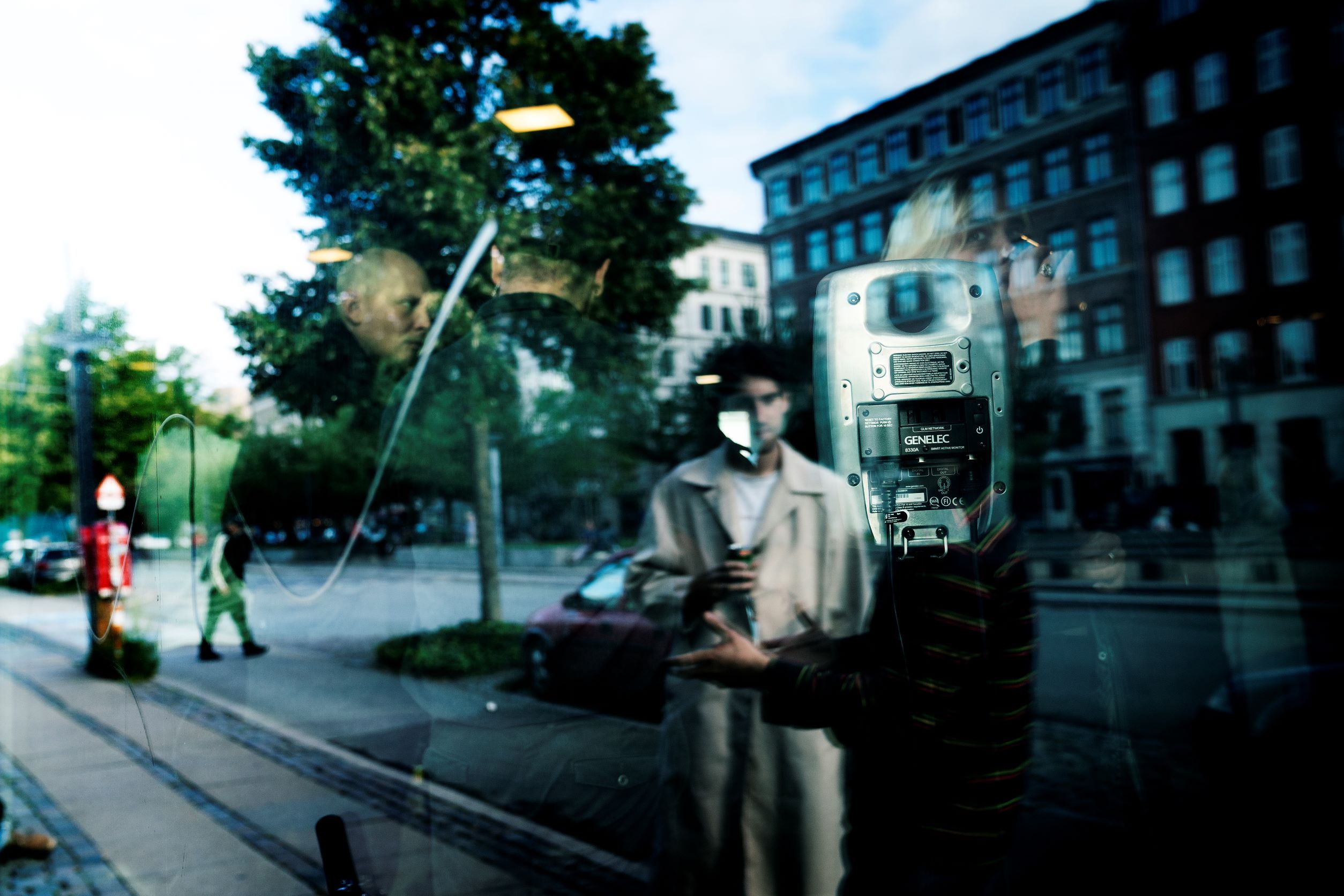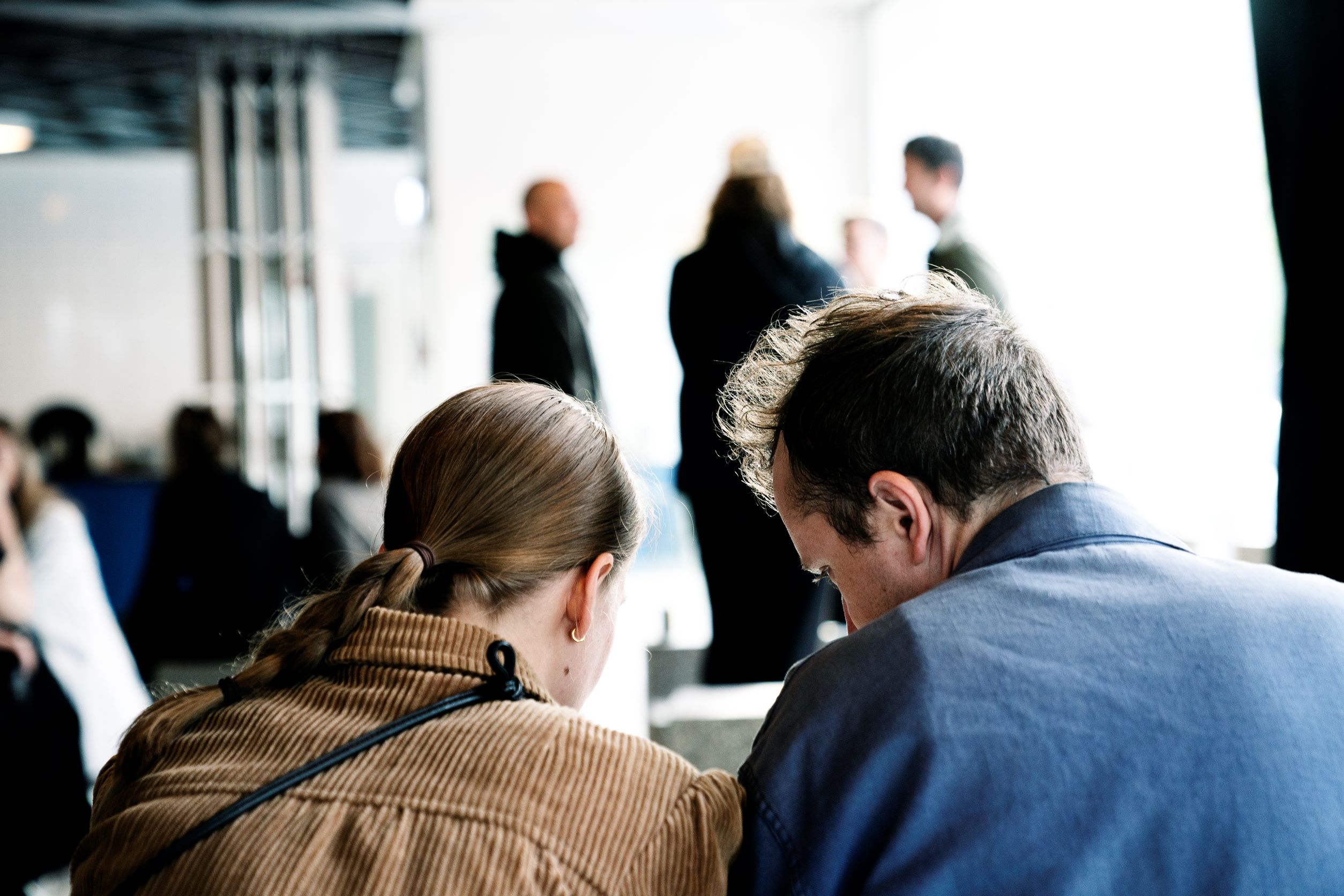 Thursday 26 August, Art Hub and the artists Signe Boe and Alexander Brix Tillegreen hosted a BAR x. Each of the two artists presented a time-based work, each one a different take on the materialisation of words. Elements such as rhythm, voice, language, speech, listening and their interconnections, and physicality and (sub)consciousness feature in both works.
At the bar, Signe Boe presented a performance reading, Løse forbindelser (Loose Connections). Alexander Brix Tillegreen performed a version of his series of audio works, Phantom Streams.
~
ABOUT THE WORKS
Løse forbindelser (Loose Connections) is a text-based work about translation, pronunciation, tempo and tone, recited in a performance reading by Signe Boe. The work featured in the exhibition TONS OF TUNS AND TONES ON TONES at Udstillingsstedet Spanien 19c in Aarhus, Denmark. The principal motif in the exhibition was a series of 3D-printed clay jars, the shapes of which are taken from the sound images that appear in the programme Melodyne, when the word for 'vase' is spoken in different languages. The shapes of the acoustic images are reminiscent of vases lying on their sides. Boe's clay jars are physical manifestations of language. They are translations from the immaterial to the material and reveal a surprising convergence between word and object. Løse forbindelser manifests these convergences, showing the artist's process of selecting points of connection, phenomena and narratives, which she then interweaves to create patterns on the basis of her own interest. Her work features an awareness of history as a constructed narrative.
~
Phantom Streams (2019) is part of a sequential series of audio works, based on the artist Alexander Brix Tillegreen's artistic research into psychoacoustic phenomena and phonetic illusions. When performed at Art Hub, he will adapt the work to the architecture of the space. In the work, Tillegreen creates so-called 'phantom words': language, to which listeners themselves give shape via their experience of the work. Depending on the audience's individual, physical position and movement in the room, the listening experience undergoes significant changes. The listener's own linguistic references and subconsciousness create a further basis for the radically different ways in which the words that stream from speakers in the space are perceived. Thereby, the audience has an opportunity to hear transient illusions of spoken words and sentences. Uniquely, the audience contribute to the spatiality of the work. Through the empathy of their mind and psyche, they take part in an immersive sensuousness, which only occurs at the individual, specific moment of listening.