Exhibitions : 27DAGE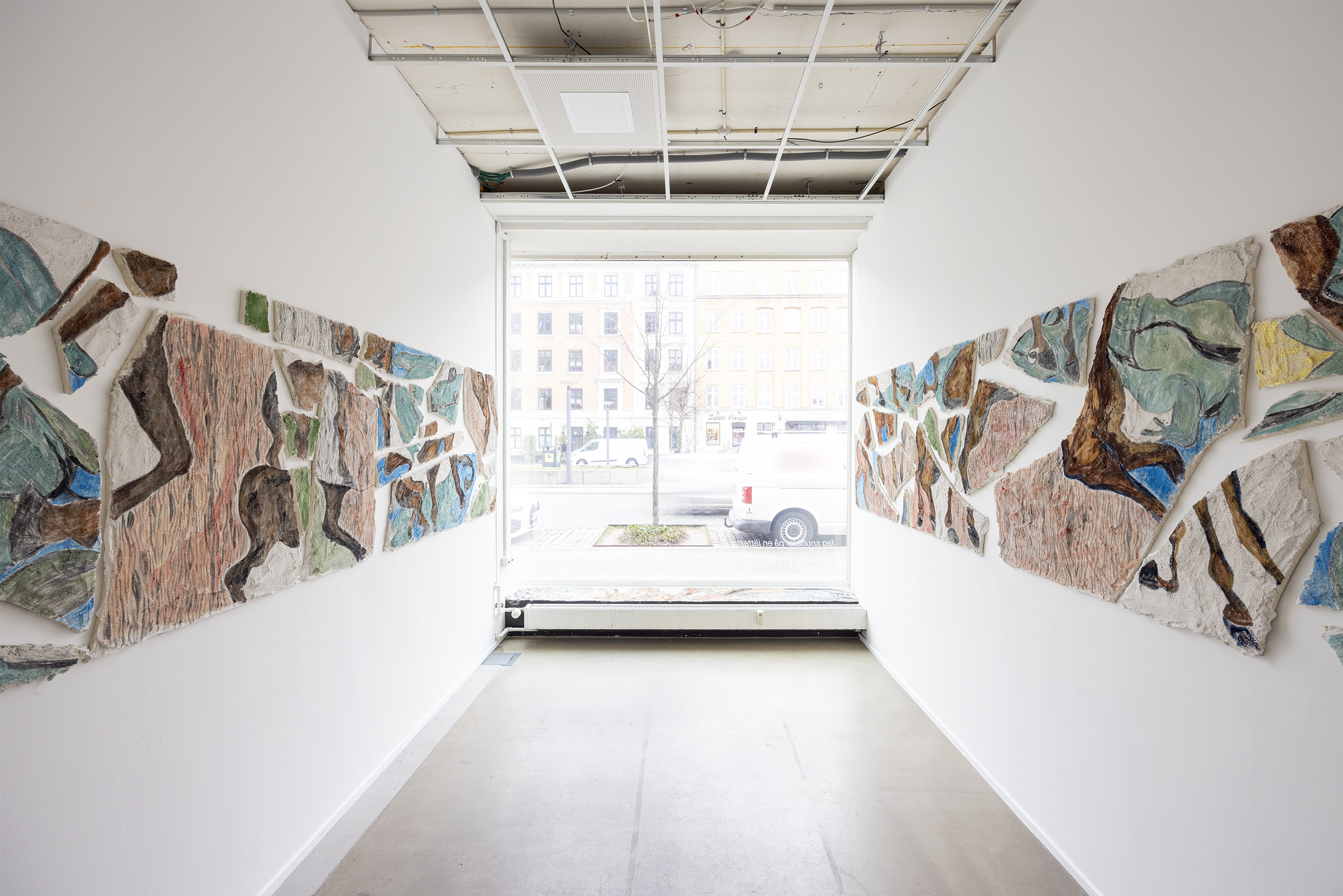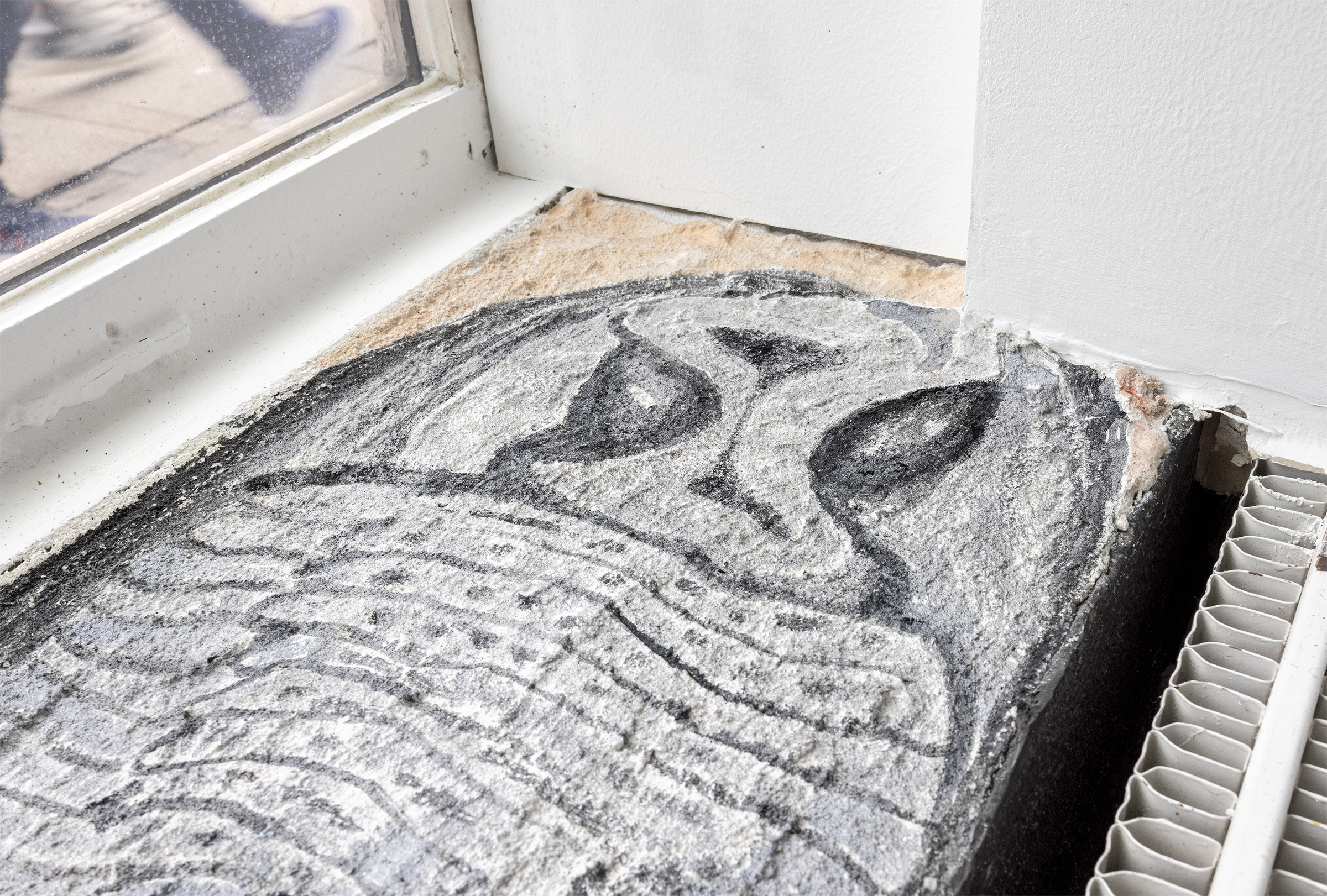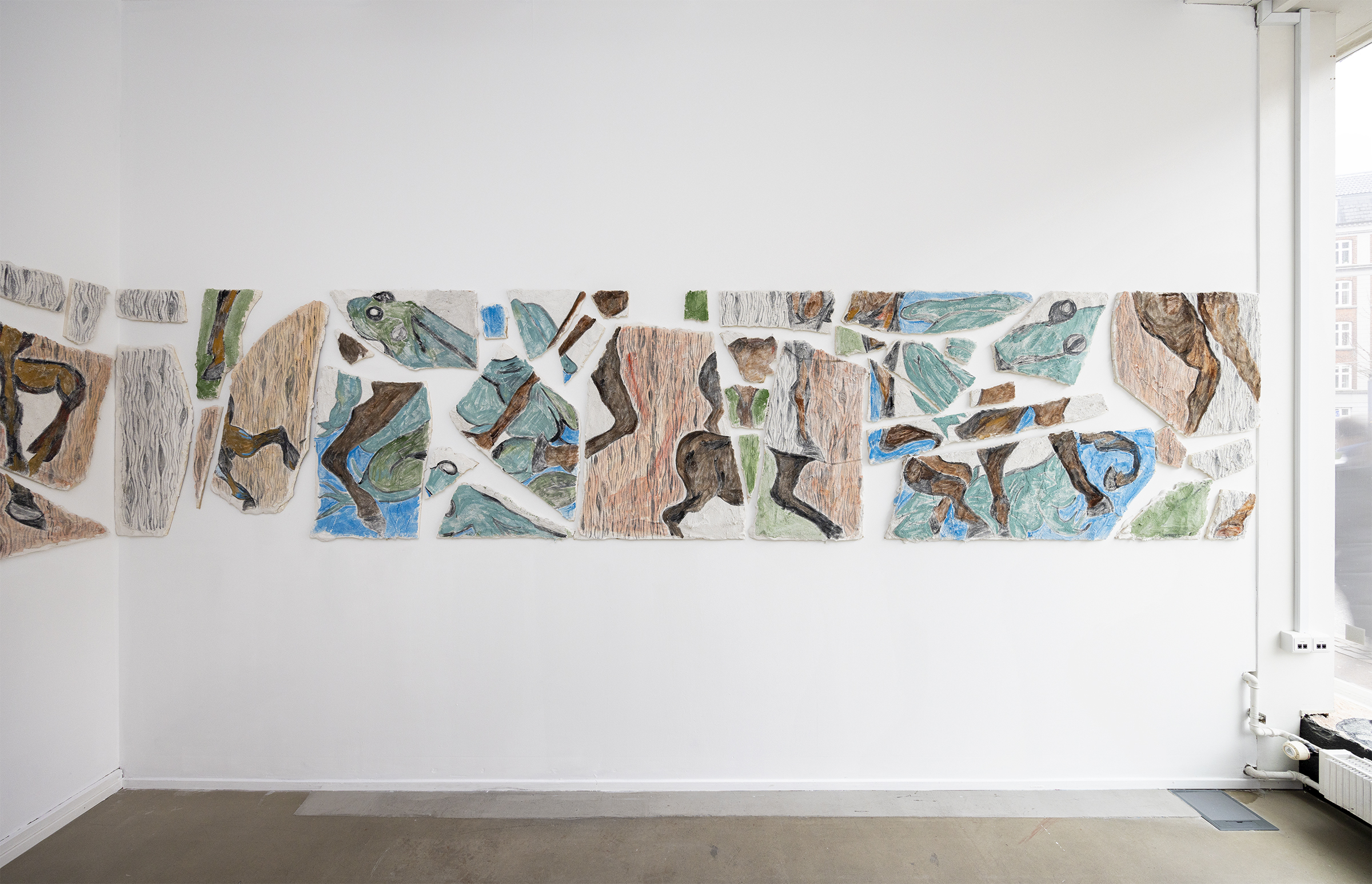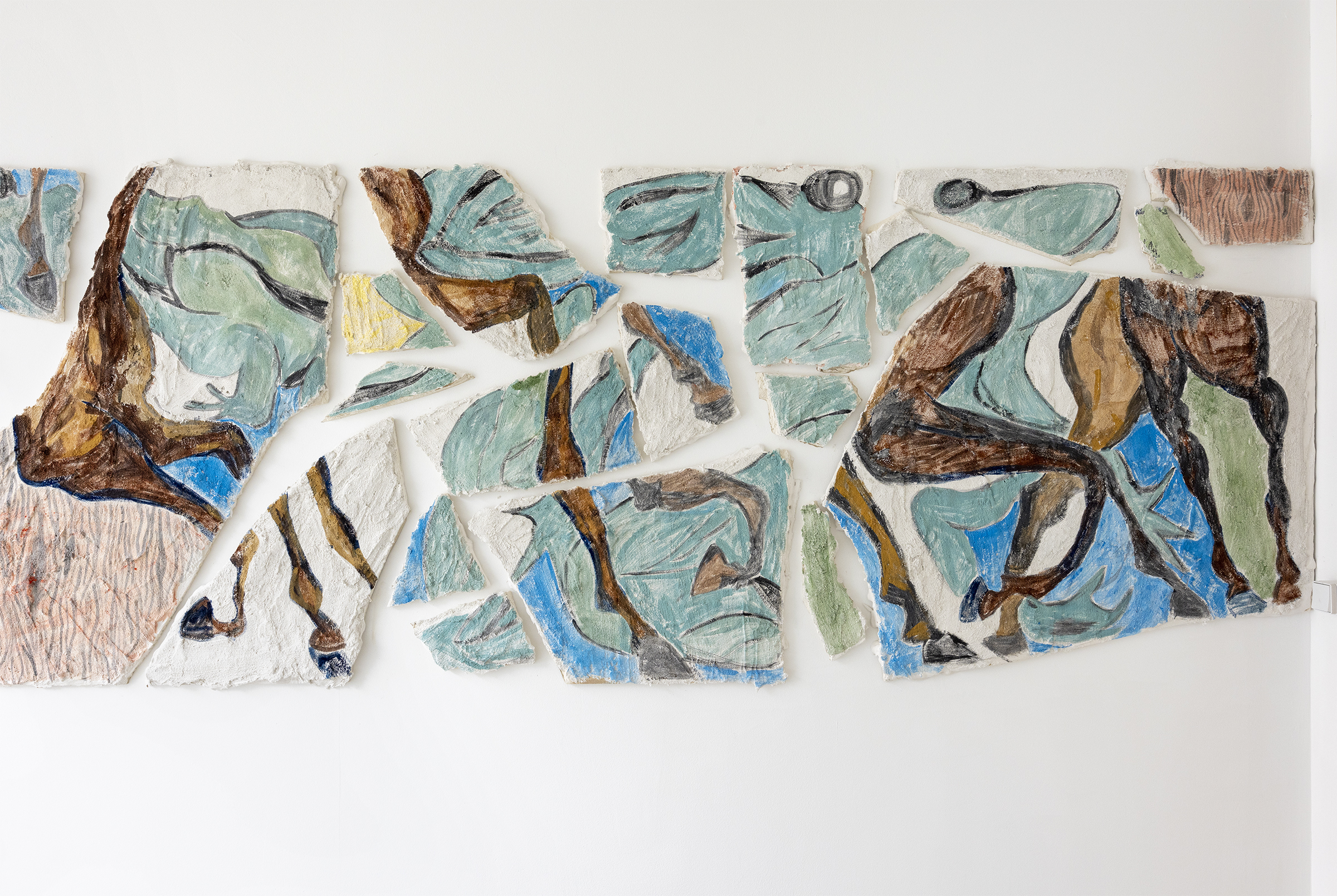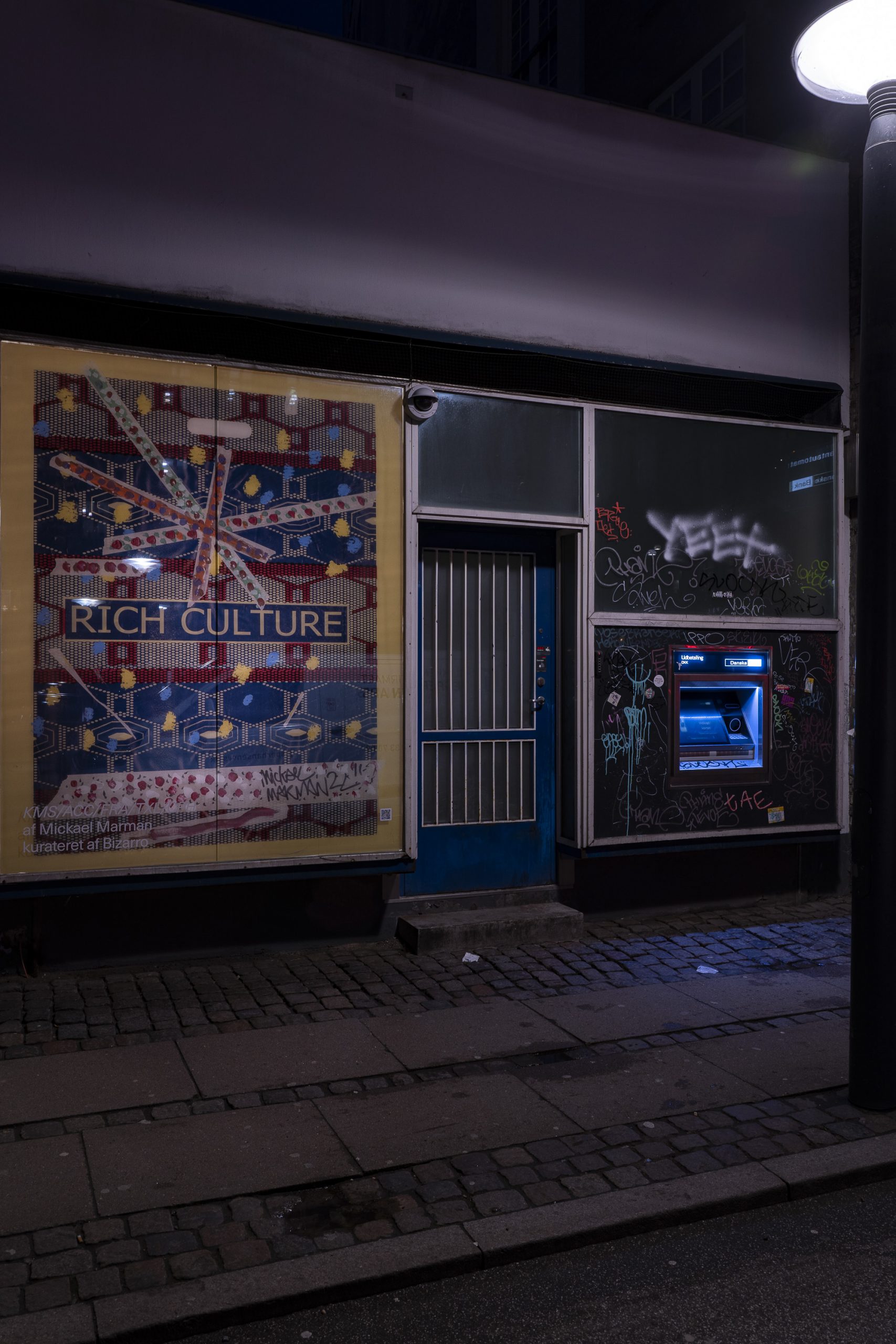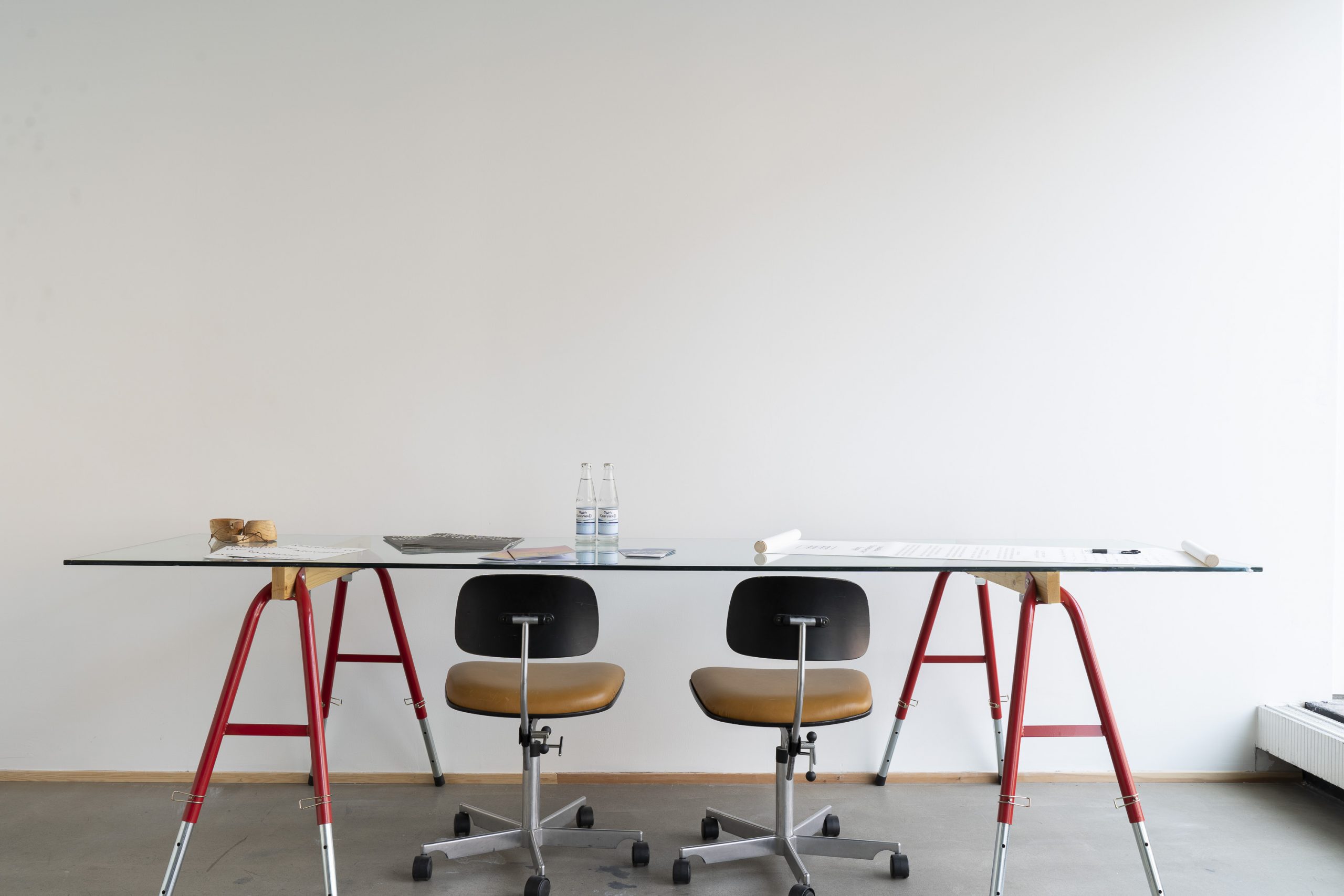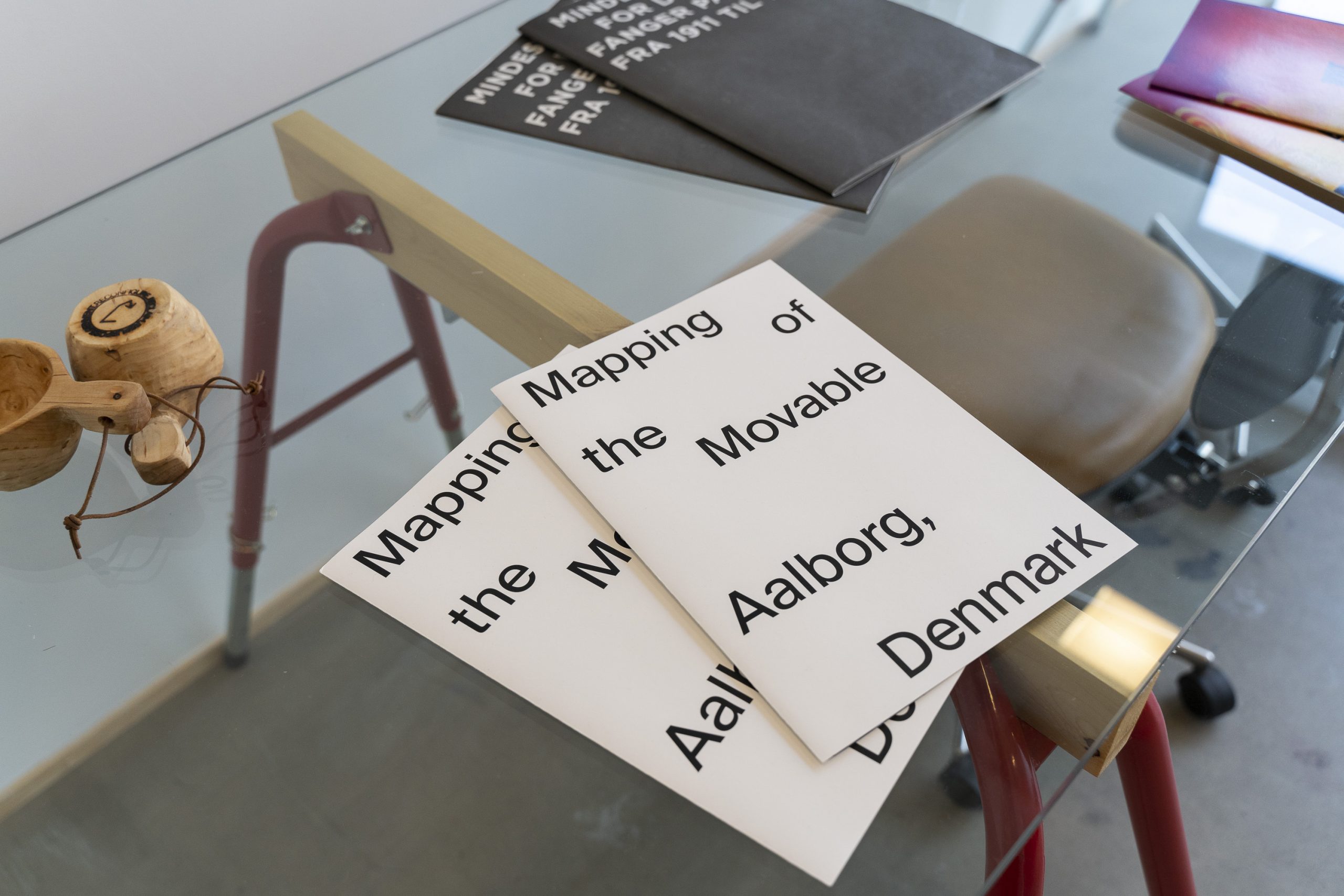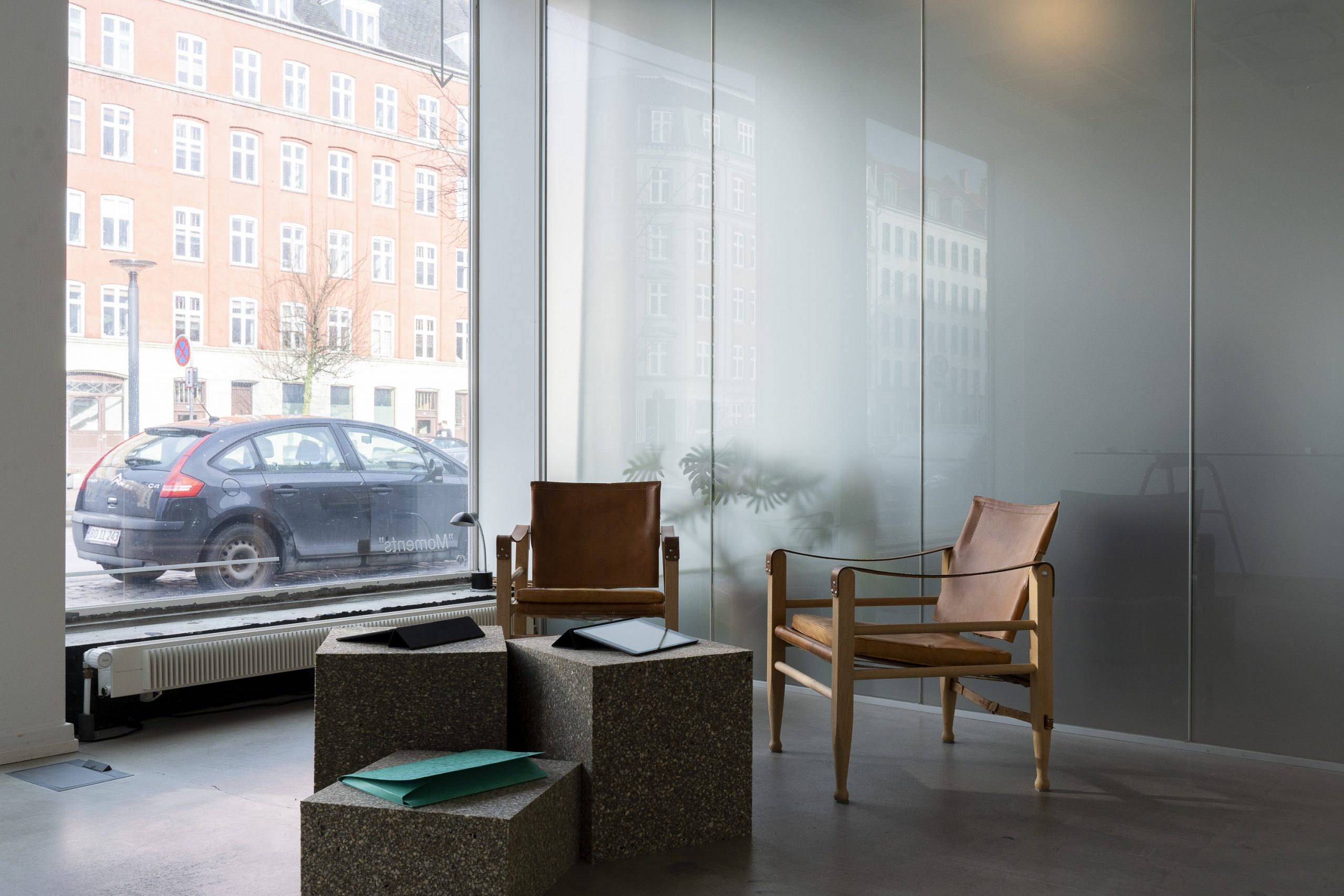 27DAGE (27DAYS) was the title of an exhibition in Art Hub's three studios, all the windows of which look out onto Halmtorvet at Vesterbro in Copenhagen. The exhibition was on show during February 2022.
Each studio was curated by an artist-run exhibition venue: SOL (Nexø), Bizarro (Copenhagen) and the nomadic art institution, f.eks. (Aalborg). Featuring site-specific installations and interventions, the exhibitions were run simultaneously, each in its own way activating the three spaces facing the street. The exhibitions could be seen from the street around the clock. Visitors could also see parts of the exhibitions indoors at selected times of the day.
Bizarro presented a work by the artist Mickael Marman, created specifically for the space. SOL invited the artist Melanie Kitti to exhibit in their space, while f.eks. transformed the space into an ad hoc 'office space', in which they conducted research, interviews and events for the duration of the exhibition. F.eks produces three texts during the exhibition, all of which will be made available at this page as "publishing moments".
Mickael Marman on the work KMS/ACC/FRA/TXL/CPH.
More on Melanie Kittis work Jag snubblar på en jättestor tår.
The first "publishing moment" from f.eks.
The second "publishing moment" from f.eks.
In this exhibition, Art Hub set out to support Denmark's numerous artist-run exhibition venues that continuously show exhibitions and organise events, frequently concentrating on younger Danish artists and their works.
These three particular exhibition venues were chosen to take part in 27DAGE, because together they represent both stationary exhibition spaces and more nomadic structures. They also come from different areas of Denmark. Art Hub aims constantly to invite artist-run venues to cooperate in different contexts, thereby supporting the many aspects and practices to be found both locally and nationally.
27DAGE marked the second occasion on which Art Hub invited young artists to exhibit in the area in and around Halmtorvet. The first was the exhibition This is a Meat City (2021), in which nine artists exhibited works in shops and restaurants throughout the meat-packing district of Vesterbro in Copenhagen.